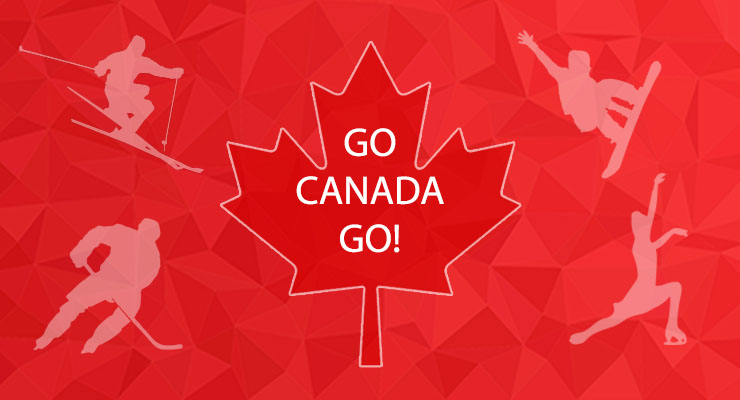 The 2018 Winter Olympics in Pyeongchang, South Korea will be welcomed with a glittering opening ceremony tomorrow and there will be excitement and anticipation across Canada as the games get underway.
Once again, Canada will be proudly represented by some superb athletes and this year Team Canada will be bigger, and perhaps more successful, than ever before – with 225 athletes taking part and a large medal haul predicted by many.
Among those 225 athletes will be 68 from Ontario and, from that total, there are 30 who call the Greater Toronto Area home. The GTA athletes will be competing in a wide variety of events and there will be a lot of people supporting them both in Pyeongchang and here in Canada. If you want to cheer for these local heroes, here is a full list of the GTA athletes at the 2018 Winter Olympics:
Ben Donnelly (Speed Skating – Long Track)
Brianne Jenner (Hockey)
Calynn Irwin (Snowboarding)
Cam Stones (Bobsleigh)
Candace Crawford (Alpine Skiing)
Chris Kelly (Hockey)
Christian Thomas (Hockey)
Cody Goloubef (Hockey)
Darren Gardner (Snowboarding)
Dave Greszczyszyn (Skeleton)
Derek Livingston (Snowboarding)
Evan McEachran (Freestyle Skiing)
Gabrielle Daleman (Figure Skating)
Jack Crawford (Alpine Skiing)
Jennifer Wakefield (Hockey)
Jesse Lumsden (Bobsleigh)
Jordan Belchos (Speed Skating – Long Track)
Kaitlyn Weaver (Figure Skating)
Keri Morrison (Speed Skating – Long Track)
Kevin Drury (Freestyle Skiing)
Laura Stacey (Hockey)
Lenny Valjas (Cross-country Skiing)
Natalie Spooner (Hockey)
Patrick Chan (Figure Skating)
Paul Poirier (Figure Skating)
Phil Brown (Alpine Skiing)
Phylicia George (Bobsleigh)
Piper Gilles (Figure Skating)
Renata Fast (Hockey)
Wojtek Wolski (Hockey)
As a proud Canadian company, we wish good luck and success to all members of Team Canada at the 2018 Winter Olympics and give a special shout-out to those 30 local residents who will proudly wear Team Canada's colours over the next few weeks.
Go Canada go!