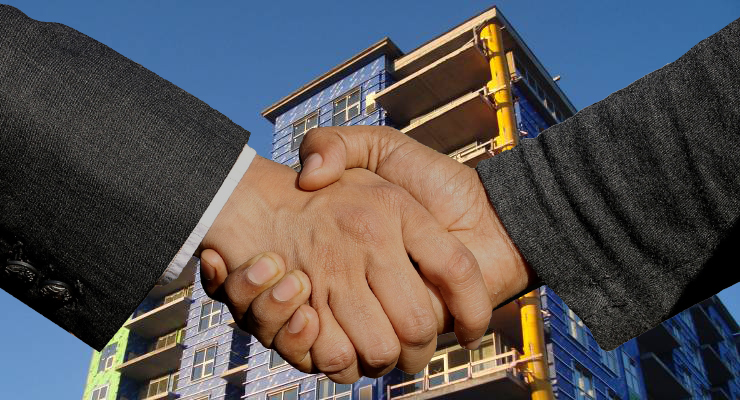 So, you're looking to buy a condo apartment? But should you choose a new condo or a resale condo? It's a good question and there isn't a correct answer: what's good for some may not be for others.
To help you decide which type of condo to buy, we've put together a list of the five best reasons to buy a new condo and the five best reasons to buy a resale condo. Hopefully, it will help you make up your mind…
Five reasons to buy a new condo
1. It has never been used
It might sound obvious but this makes a big difference. When you buy a new condo, there is no wear and tear, the appliances are new, and all the building amenities and facilities are also new. That doesn't mean they will last forever, but it's likely that the need for repairs is much further away than in a resale condo.
2. You can make your deposit in stages
Let's be honest: real estate is expensive in the Greater Toronto Area and putting together a deposit is one of the hardest parts of a purchase for lots of people. Fortunately, that gets a lot easier when buying a new condo. Many developers ask for as little as $5000 down initially and the remainder of the deposit is then paid in stages over the next year to year and a half That gives breathing room to the buyer while they are making one of the biggest purchases of their life and takes a lot of financial stress away.
3. It can be cheaper
As a condo development takes a few years to complete, buyers will often find that they are paying below the current market rate at the time of final closing – especially during a hot market. Why is that? If you buy a new condo now, you agree to purchase at today's price. In three to four years when the development completes and you close your unit, the average price of condos is likely to have increased, but you are closing on the price you paid from several years ago.
4. You can influence the design
With a new condo, you have control of the design of your unit from the beginning and select the colours, cabinets, upgrades and features that you want from the list of options available at the developer's décor studio. It means the property will be more customized to your tastes and needs, so will be a better place for you to live in.
5. You have back up
If you find a problem in your new condo when you first move in, then you have consumer protection on your side. The warranty provided by the Ontario Tarion New Home Warranty program ensures that many common problems are covered and protects against major structural defects for seven years. That provides comfort to many buyers of new condos and is a feature that may be unavailable to older re-sale condos (depending on the age of the condo).
Five reasons to buy a resale condo
1. Negotiation
Prices for new condo units are generally fixed by the developer and, while there may be generous incentives offered, there is little wriggle room when it comes to price. With a resale condo, it is completely different. The negotiation is between your agent and the seller and there is usually room to compromise on price, particularly if there are other benefits with your offer (for example, the ability to close quickly or a larger security deposit). If you have a good Realtor working for you, you can ensure you know how to approach the negotiations with the Seller and that the condo you're looking to buy is at a price that is at fair market value.
2. You take possession straight away
A new condo can take years to complete so is likely not appropriate if you want to move into the unit straight away. In contrast, when you buy a resale condo, it only takes as long as it does for the deal to close, which is around two months on average. Once the deal closes, the property is yours and you can move in whenever you're ready.
3. You lock-in your financing
Purchasing today means you have some assurance on what your financing landscape will look like. Most pre-construction condos require some sort of mortgage approval as part of finalizing the contract, but that pre-approval will usually have expired by the time you take possession. The interest rate and lending landscape may have significantly changed in the intervening years from sale to construction and completion. Buying a re-sale condo means you can lock-in your mortgage terms and interest rates now, and start paying it down right away. This is particularly attractive right now as interest rates currently remain at historic lows.
4. You know exactly what you are getting
Although major changes are uncommon, a new condo may not be exactly as it appeared in the floorplans you were shown because of changes required during construction. This can be frustrating to some new condo buyers but is not a concern with resale condos. Similarly, you don't have to use your imagination to figure out how things will look, what your view will be like or how the finished building will look – it is all there in front of your eyes for you to inspect and judge.
5. You can know your neighbours
For many people, the neighbours and fellow residents in your condo can make or break the living experience. Fortunately, with a presale condo, you can get insights about who will be living next to you or nearby. By talking to the seller, other residents, building management or by simply exploring the building, you can build up a picture of what the community is like and get an idea about whether it is the right place for you.