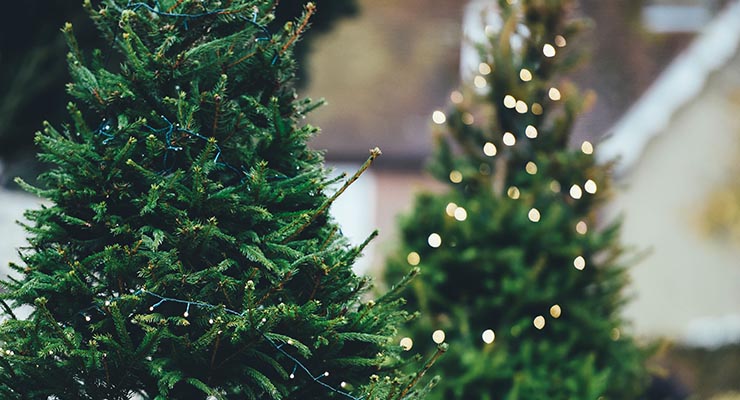 MISSISSAUGA – In Mississauga, Christmas is more than just an opportunity to spend time with family. Across the city, the holiday season also brings a number of family-friendly opportunities to gather with neighbours, reconnect with the community, and get into the holiday spirit.
While Streetsville's Christmas in the Village and Celebration Square's Light Up the Square may have already come and gone, there are still some great options for those looking to get out of the house this holiday season. Here are three of our picks for the month of December:
Port Credit's 42nd Annual Caroling-In-The-Park
Where: Port Credit Memorial Park, 20 Lakeshore Road East
When: December 12, 7 PM – 8 PM
This year, the Port Credit neighbourhood's holiday sing-along will include free cranberry punch, shortbread cookies, and feature performer Jody Malone, accompanied by the Salvation Army Mississauga Temple Band. While the event is free, visitors are encouraged to bring their own candle/flashlight, mug, and a non-perishable food item to donate.
For downloadable carol list and full event details, you can visit the official event page at http://www.portcredit.com/event/caroling-in-the-park/.
The Valley's Holiday Gathering
Where: Mississauga Valley Library, 1275 Mississauga Valley Boulevard
When: December 16, 10:30 AM – 12 PM
To celebrate the season, the Mississauga Valley Library is inviting revelers of all ages to join them for a free holiday celebration, featuring the music of special guest violinist Michael Curitti. Includes complementary Christmas treats!
For more venue details and a look at the complete event calendar for December, check out the Valley Library's official web page at http://www.mississauga.ca/portal/residents/mississaugavalleylibrary.
Santa's Winter Wonderland
Where: Square One Shopping Centre (Level 2), 100 City Centre Drive
When: Daily during mall hours
As of November 18, Santa Claus has taken up his annual residence at Square One, providing a festive backdrop for kids' photos and holiday memories. Admission to the Winter Wonderland is free; photo packages range in price from $16 to $50.
For complete pricing and location details, check out the event page online at http://shopsquareone.com/santa.
Santa & Mrs. Claus at the Clembrook Christmas Farm
Where: 4231 Derry Road, Milton
When: Weekends until December 18th, 11 AM – 3 PM
One of the best ways to get your family into the holiday spirit (and a head start on decorating!) is by travelling to a genuine Christmas tree farm, where you can experience the adventure of picking and cutting your own real tree.
Located just a few minutes west of nearby Milton, Clembrook Christmas Farm is a great nearby option for Mississauga families. The farm is open from 12 PM to 7PM on weekends – and if you visit on a Saturday or Sunday before the 18th, you and your kids will get to meet Santa and Mrs. Clause (between 11 AM and 3 PM) for no added charge!
Tree prices start at $37, and parking is free. For more info, visit the farm's official web site at www.clembrookchristmasfarm.com.