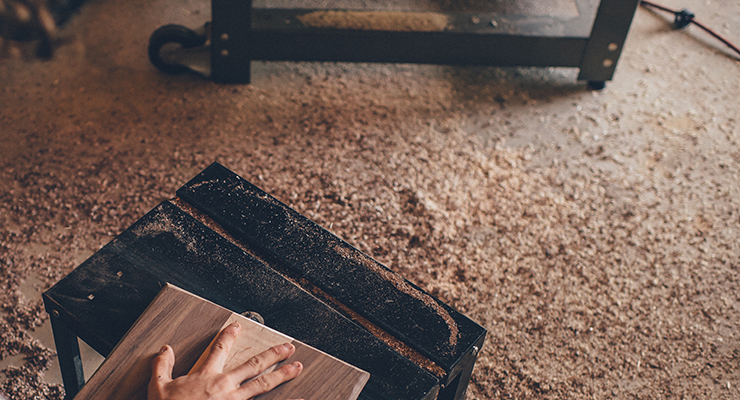 With the GTA's real estate market so competitive, many homeowners are turning to renovations in order to maximize their property's value. However, if done badly, renovations can become very time-consuming and expensive, so it is important to find a good home renovation contractor. To help you make the best choice and have a happy time with your home improvements, here are some helpful tips for finding a home renovation contractor:
1. Ask to see licenses and certifications
For most types of home renovations, the first question you should ask of any home renovation contractor is whether their workers are licensed to perform the tasks involved.
Many types of work – electrical wiring, for example – fall under the jurisdiction of compulsory trades. These highly skilled fields require that all their practitioners in Ontario be either registered as an apprentice/journeyperson candidate or certified as a journeyperson. For an idea of the work this applies to, the Ontario College of Trades' maintains a complete list of all of Ontario's compulsory trades.
Certain types of work may also fall under the category of "voluntary trades". Certification is available for these trades but are not mandatory in order to attempt the work. If you're hiring a worker within one of these trades – for example, brick or stone masonry – it is worth asking whether the team's members can prove that they are voluntarily certified.
2. Check for outstanding complaints or convictions
A home renovation contractor should not be hired if you can find them in the Consumer Beware List. This is a directory of flagged businesses maintained by Ontario's Ministry of Government and Consumer Services. A business will only appear in the list if it has either:
Failed to respond to the ministry after receiving two notifications regarding a customer complaint, or…
Been charged or convicted in relation to the Consumer Protection Act, or any other of the Ministry's regulations.
The list is free to search and can be a quick way to rule out contractors that you suspect may be fraudulent. There is also a list of the most common scams found in the industry to help give you an idea of what to look out for.
3. Ask potential home renovation contractors to provide proof of insurance
If your contractor does not have proper insurance for their workers, you could possibly find yourself on the hook for damages if something goes wrong on the job site.
TrustedPros.ca, a reputable directory of home service providers, recommends checking for three types of coverage when hiring a contractor:
Public liability insurance
Property damage insurance
Provision of Workers' Compensation (WSIB) for the contractor's employees.
They also recommend going one extra step and double-checking with the insurance company to make sure the contractor's policy is still in force.
4. Check for references and examples of past work
Consumer Protection Ontario recommends getting at least three references from any home renovation contractor you consider. These will be most helpful if they come from people who have dealt with the contractor personally, and who were contracting out jobs similar to your upcoming project.
Additionally, it is helpful to get references of more recent jobs, as well as older ones – problems as a result of poor contracting may not appear until years after a job is done, especially when it comes to roofing or paving.