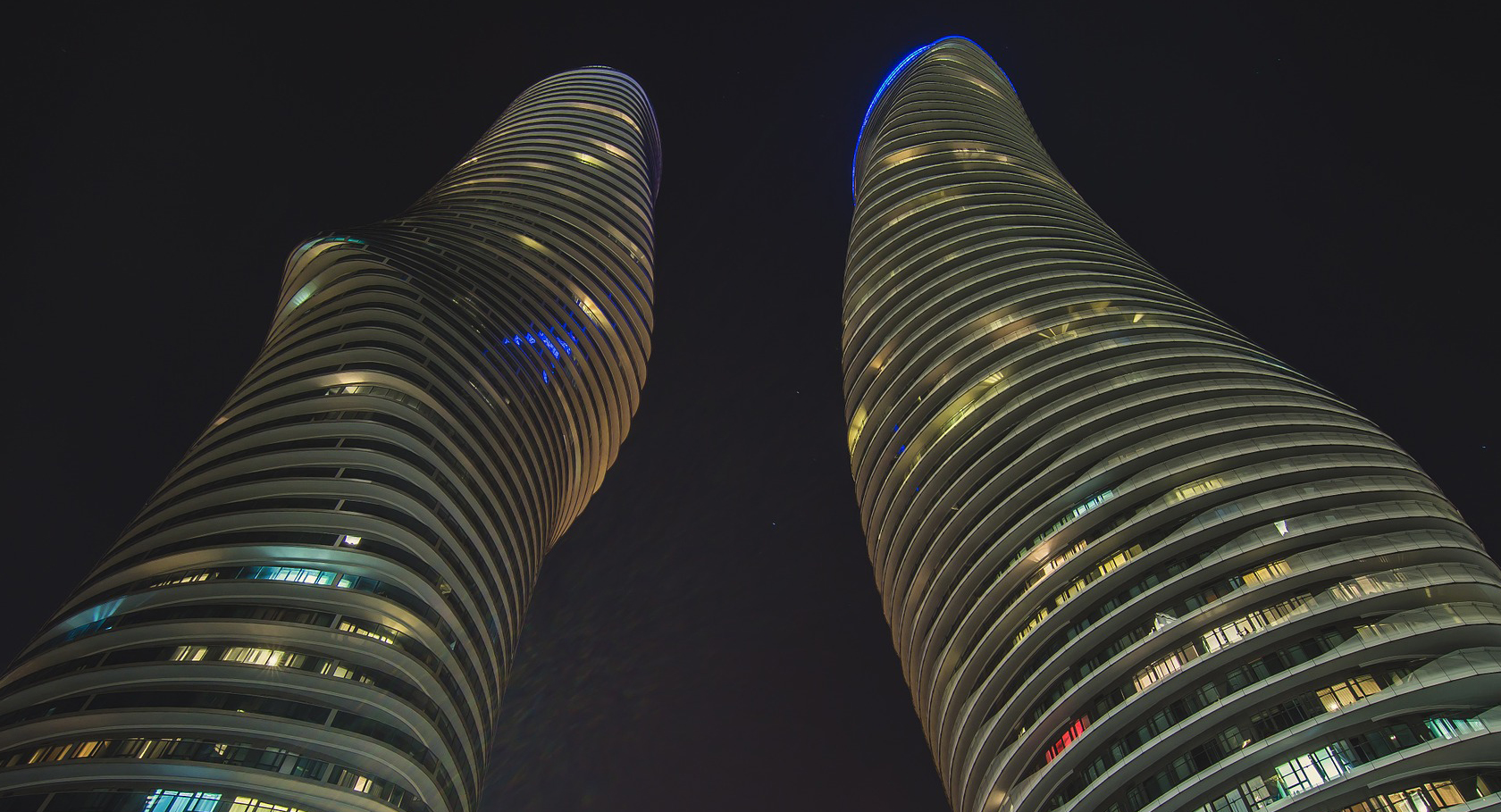 Very often, a GTA condo listing will boast about the various "amenities" located within the condo building you are considering.
These amenities are generally facilities and services that are available for the use of residents and their guests within the building or complex, whether they own or rent. They serve a variety of purposes, but they all have one thing in common: they help you live a balanced and enjoyable lifestyle without having to go too far from home.
In fact, many condo amenities – such as the common ones listed below – are valued by potential buyers, and might make your unit more attractive when it comes time to sell.
Popular Condo Amenities
1. Fitness Centres and Swimming Pools
Fitness is a big part of the everyday routine for a modern professional. A public gym or pool will charge you membership fees and probably doesn't have the convenience of being right at your door – that's why it's great to have these facilities available right in your building. It has become increasingly common to have not only fitness equipment, weights, and cardio machines, but also yoga studios.
Some buildings may even offer an outdoor pool area with a sun deck – perfect for lounging with a book or taking a refreshing afternoon dip during the summer months. Many buildings with these facilities will also include whirlpools/hot tubs and steam rooms or saunas – a great way to unwind after a solid workout or a long day!
2. Party Rooms
A party room -also sometimes known as a "multi-use" room – is a large and centrally-located room that the building's owners can rent out for occasions such as potluck dinners, birthday parties, group dance lessons. Basically, you can use it for more or less anything you might want to do with more people than would comfortably fit into your condo unit.
3. Tennis or Basketball Courts and Outdoor Recreational Areas
While it's great to be located near a public park, it's even better to have access to outdoor recreation right on the property. Outdoor courts, benches, gazebos or even a shared barbecue area can add to the appeal of a condo property – and are a great asset if you have kids.
4. Front Desk Staff or Concierge Security
This is one of the most important amenities in any condo building. A concierge can attend to your needs and concerns as a resident, and help you out with using the other services (like booking multi-purpose rooms and guest suites, for example). Furthermore, and perhaps most importantly, they are a set of eyes and ears on everyone walking into or accessing the condominium. They monitor the security system and cameras, keep an eye out for suspicious activity, investigate fire alarms, and help ensure everyone's safety in the event of a real emergency. Most modern condos come with concierge security, providing added peace of mind and safety for residents.
5. Guest Suites
Guest suites are one of the more understated, yet useful, amenities in modern condominiums. These are fully furnished suites maintained by the condominium that may be rented out on a per night basis by the guests of residents. This is perfect for visiting family members, friends staying overnight, or any other situation where it is more convenient to have your guest near you rather than staying at a more expensive nearby hotel.
6. Visitor Parking
While this may seem like an obvious addition to any condo building, more and more condos have reduced the number of visitor parking spots due to lack of space or construction restrictions. Some buildings may only offer paid public parking as their visitors' parking. The accessibility, cost and availability of visitor parking spaces have become important factors for any condo buyer to consider, especially if you're the type who expects to have a lot of friends and family over.
Doing the Math: Are a Condo's Amenities Worth the Cost?
Condo amenities can often be useful and enjoyable, but it's important to consider that the more amenities a building offers, the higher an amount you will have to pay on your maintenance (condo) fees. These fees tend to increase over time, as the building ages – but they increase more quickly if the condo adds on numerous facilities and services.
You should also remember that the amount a condo owner pays towards maintenance fees is proportional to the size of your condo. For example, your maintenance fee might be 50 cents each month per square foot of your unit. That can really add up if you're looking to buy a larger unit in a building with lots of amenities.
A smart condo buyer will also work together with his or her real estate buyer's representative to determine whether the maintenance fees are fair given exactly which amenities are available. If you've been looking at two buildings that both charge 60 cents per square foot in maintenance fees but the second one has three more well-maintained amenities available than the first, that may have an impact on which one you want to submit an offer for.
Remember, what's in the neighbourhood is important, but so are the facilities and services that are available to you as a condo resident. A real estate agent or broker can work with you to determine which amenities would be important for you and your family, and help pick out properties that are able to provide them.