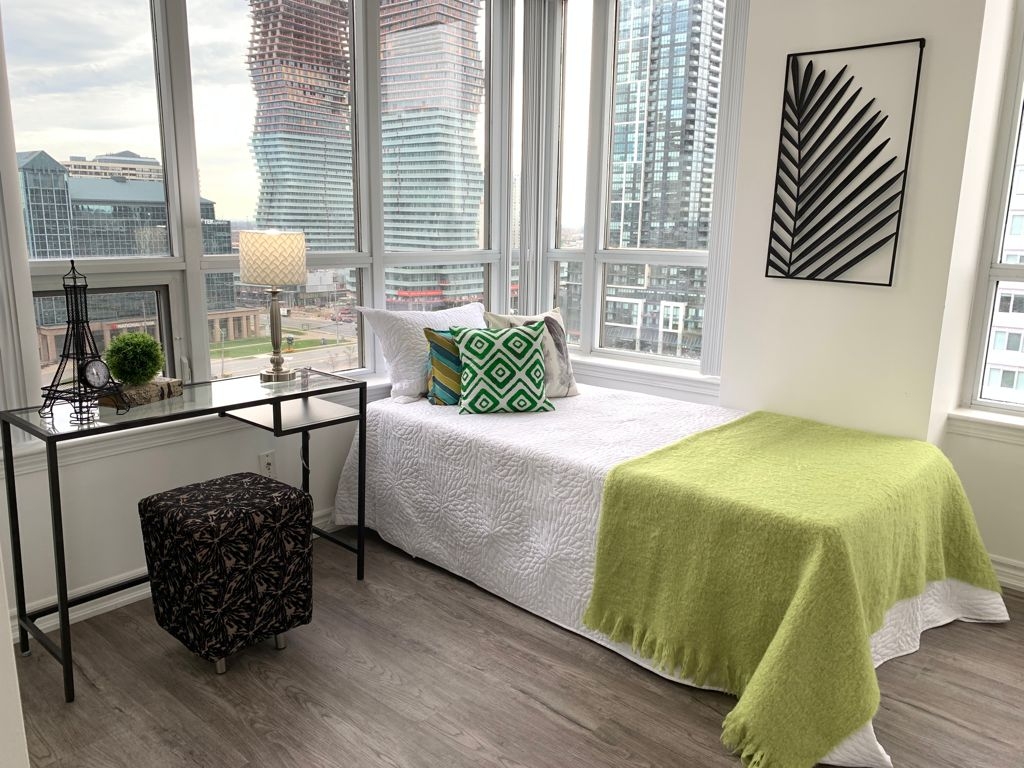 It's no secret that the GTA housing market has seen a meteoric rise over the past few years. Even though most properties are selling at an unprecedented rate regardless of size or condition, the conventional wisdom that staging plays a key role in how fast a home sells (and how much it sells for) still applies.
Professional staging companies like 2 Sisters Homestyling work with homeowners, builders, investors and real estate agents to showcase a property's inherent features through a specialized consultation process. Owners Kit Lee and Cissy Leung have been Certified Professional Home Stagers since 2011 and their growing list of awards and accolades are a testament to their success. Over the past decade they've created a process that's simple for the seller to follow and results in a short turnaround time (which is key in today's fast-paced market!), quick sales and offers that consistently exceed the asking price.
We had a chance to sit down with Kit and have a conversation about the importance of staging and how it changes depending on the season. Read on to get some great tips, as well as her take on the upcoming trends for 2022.
LR: What are some considerations for staging during the winter vs. at other times of the year?
2 Sisters: Great question! In the warmer months, themes can be fresh and light with greens, yellows, and soft blues accent colours. The best fabrics are linen and cotton, reflecting the warmer weather. In the winter we make the switch to faux furs and fuzzy woolen textures that make a space look cozy and inviting.
LR: So is it fair to say that seasonality really affects staging?
2 Sisters: I would clarify seasonality. Our staging design does reflect, in a small degree, the changing of seasons. That being said, we don't recommend using decorations for religious holidays in home staging as some buyers might not celebrate the same holidays as the seller. In our consultation visit, we always recommend the seller to remove personal photos and all religious items prior to staging.The golden rule of home staging is to always keep it neutral. Regardless of the season, the focus of the design should be to attract the majority of the potential buyers.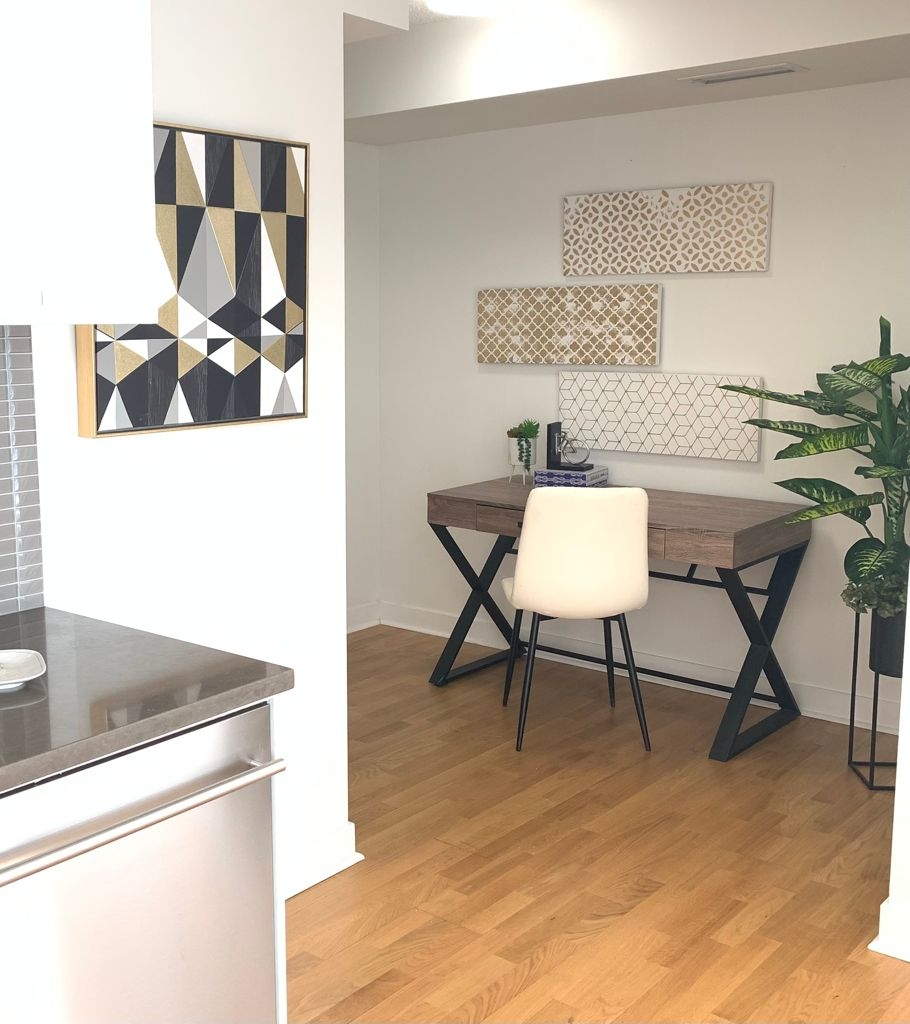 LR: Interesting. I never thought about it that way, but I can see how you'd want to make a space look like home to everyone who views it. Speaking of personal tastes, what do you enjoy most about staging vs. other fields of design like interior decorating?
2 Sisters: Well they have very different goals, you see. ​​An interior designer creates a lifestyle for their client based on personal taste and the client has final say in how the design looks. But home staging aims to create a lifestyle that attracts the targeted buyer based on the demographics of the location. The design should be more general and appeal to 85% of potential buyers…that's the goal. All design decisions are left up to the stager, and the client trusts us to do our job. So that's definitely part of the appeal, if I'm being honest…the fact that we get to just do our thing and help our clients with very little interference or red tape.
LR: I think anyone who works in a creative field can understand that for sure. And I'm sure your clients know that they're in good hands…your numerous awards and successes are a testament to that! But there must be some general rules and guidelines that you follow though.
2 Sisters: Aside from the "keeping it neutral" rule, the key is having proper sized furniture for the space you're working with, and good colour coordination. For example, staging a small downtown condo vs. a bigger home out in the suburbs requires a completely different design. However, the goal is always the same: "By working with the floor plan, we create a design to showcase the best features of each house."
LR: Such as?
2 Sisters: Like for example the size of the furniture has to compliment the space. If you're staging a modern condo with giant sectional sofas and heavy, antique-looking furniture, it'll never work. The goal is to define and showcase each area – living, dining, kitchen, home office, etc. Using appropriately-sized furniture that's cleverly placed helps buyers to see how a small open-concept condo can be cozy and functional. Whereas when you have a big house, larger size furniture will be used to make the room feel warm and inviting otherwise it's cold and unattractive.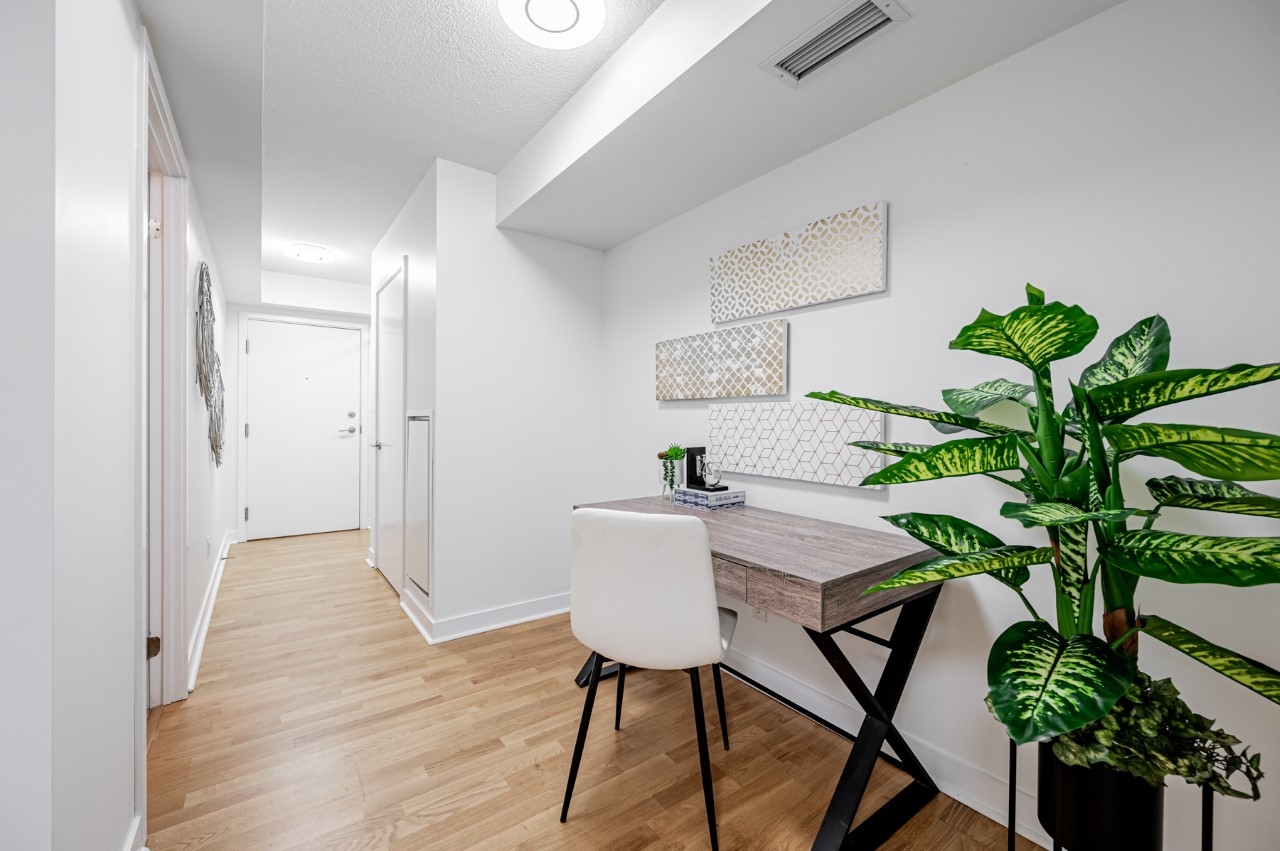 LR: That makes a lot of sense. You don't want potential buyers feeling like they'd be cramped in a space. Or like they're rattling around inside it.
2 Sisters: Exactly.
LR: So that actually brings me to my next question, what's your biggest pro tip that you can share with our readers?
2 Sisters: Hire a certified staging professional!
LR: That's a good tip, should have seen that coming!
2 Sisters: Seriously though. Staging is more than just putting up some décor and hanging a few pictures. It's a skill that takes years to develop and a trained eye to do it effectively.
LR: Fair enough. And one more for you Kit, as we head into the new year, what are some trends you see emerging in 2022?
2 Sisters: As we all know, the pandemic has changed most peoples' lifestyles and we're seeing a big uptick in the number of people working from home. It's looking like a lot of people will be either not returning to the office at all, or adopting the hybrid model of working from home a few days a week. So we've seen that having a home office is becoming a top priority for most buyers when house hunting, especially as we've been seeing this big migration out of the city and people are looking for homes with spaces that can function in a variety of ways. This has been a really fun challenge for us as we've been finding creative ways to stage a home office in a living room nook, or integrate one into a kitchen, basement or spare bedroom.
LR: I can see why you love what you do! What a creative way to integrate a growing trend. Thanks for your time today Kit, it was truly a pleasure speaking with you.
2 Sisters: And you as well!
If you're located in the GTA and in need of a professional stager, go to http://2sistershomestyling.com/ to get in touch with Kit and Cissy, or learn more about the services they offer. You can also find them on Facebook and Instagram @2sistershomestyling.