MARKHAM REAL ESTATE TIPS – Making your home more energy efficient has two financial benefits for homeowners: these upgrades will save you money each month on your household energy bills, and they will make the property that much more attractive to home buyers.
During these winter months, there is one eco-friendly upgrade that could have a huge impact on your heating costs: windows.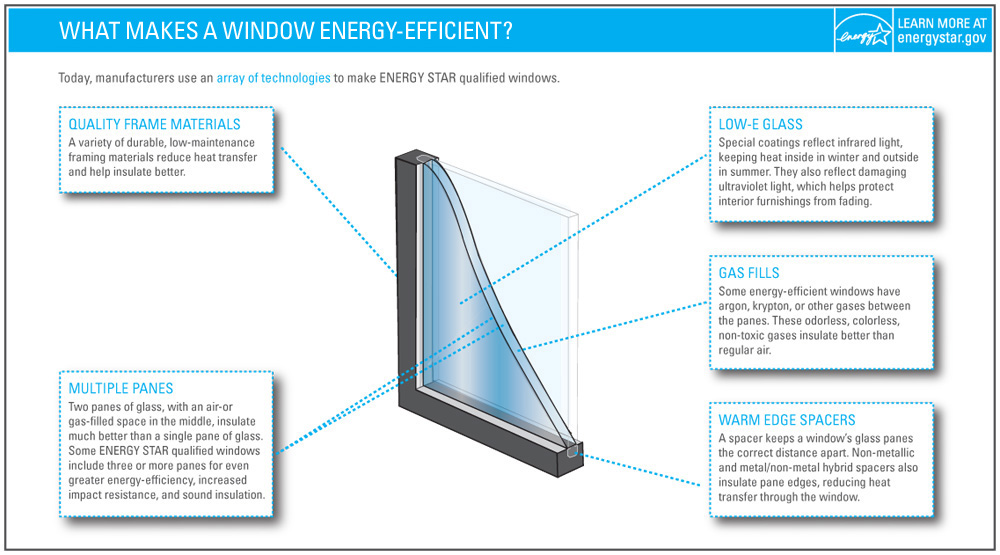 What Makes a Window more Cost-Effective?
During the winter, every window in your home provides a relatively non-insulated surface through which heat energy can be lost. Fortunately, you can control just how much heat escapes by selecting a window designed to keep warmth in and the cool winter air out.
In the summer months, energy efficient windows can help block sunlight, which reduces the heat transfer into the room beyond. This in turn reduces the amount your air conditioner has to work to keep the house cool and translates into additional energy savings.
What are some of the characteristics you should look for when choosing a more energy efficient window? Often, the best ones will have the following features:
Check for the Energy Star logo. This important mark means that the windows you're about to purchase have met stringent efficiency guidelines set out by Natural Resources Canada (check out their Energy Star information page for details). You've probably heard of Energy Star washers, dryers, and other appliances – the same certification system applies to doors and windows, too.
You also want a window that is double- or triple-"glazed," which means it has multiple panes rather than just one. Double-glazed windows are even more efficient if the space in between the panes is insulated with an inert gas such as argon.
Many windows are made using "Low-E" glass, which reflect ultraviolet and infrared rays. Not only does this save your furniture from fading – it also helps keep heat inside during the winter, and outside during the summer.
The frame is important, too! You want one that is made from a durable, well-insulated material such as fiberglass, vinyl, aluminum or wood. "Combination" and "composite" frames, made from a mixture of materials – either blended or separate – can also be great insulators as well, helping to reduce leaks and air loss.
If you're out looking for new windows, make sure you are purchasing for the right climate zone. Here in the GTA, we are in Climate Zone B. This is an important step – you don't want to wind up losing heat because your windows were designed for winter temperatures in Vancouver Island.
Are the Energy Savings Worth the Initial Cost?
According to Natural Resources Canada's FAQ on this topic, you can expect to save about seven per cent on each energy bill when you replace your old windows (and doors, if necessary!) with newer energy-efficient models.
Many homeowners might be daunted by the initial cost estimate of installing new windows, but it's important to remember that the savings will add up over time – eventually, your upgrade may pay for itself!
In a competitive real estate market, and with increasing awareness of energy costs, having an energy-efficient is home is also increasingly important if you are thinking of selling. In fact, a 2006 survey conducted by EnerQuality Corporation revealed that 84 per cent of Ottawa & GTA new home buyers viewed energy efficiency as an "important" factor in their purchasing decision.
Over the coming months, we'll also be taking a look at many of the other ways you can increase your home value by making smart energy upgrades – stay tuned!