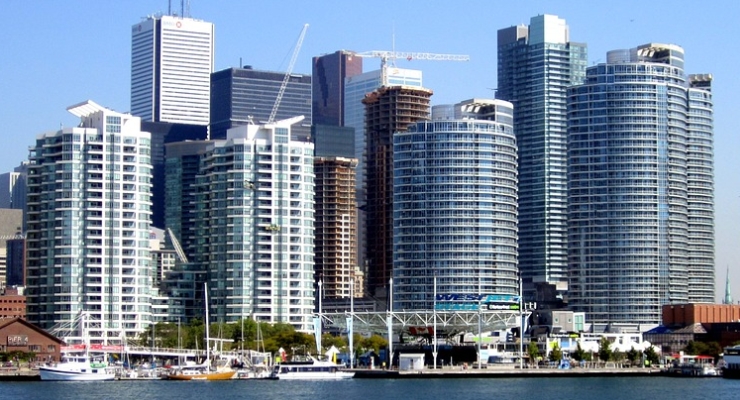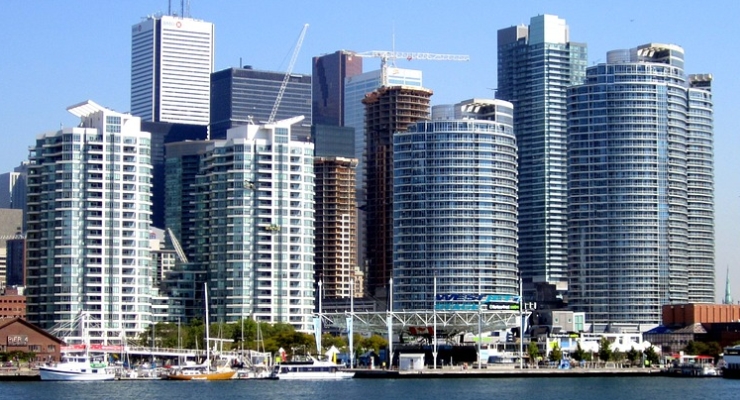 Whether you're a first-time buyer looking to get into the Ontario real estate market, someone looking to downsize, looking to buy as an investment or someone who likes high-rise living, a condo is often the perfect choice for a home. The average price is lower than a townhouse, semi-detached or detached house; you can find an abundance of facilities that often turn it into a self-contained community; and, best of all, there's no shoveling snow in the winter.
But what steps should you take when buying a condo? How do you know you are making the right choice? And how can you make sure you get the best deal? Here are some useful tips that will help you when buying a condo in Toronto and the GTA.
Work with a REALTOR®
It usually won't cost you anything to get representation from a real estate agent but it can make a huge difference to the entire buying process, particularly in the current market when many condos are sold in multiple offer situations. A good agent will know how to make a winning bid, they will have insights into the project, building and neighbourhood, and they will also know the right questions to ask. It will take away a lot of the hassle and give you a better chance of finding the condo of your dreams. And remember, in the majority of cases, your realtor's fees are paid by the seller.
Research the Developer
If you are investing in a newly built or soon-to-be-built condo, you want to know that the developer is reliable. Look at their past projects and history. How long have they been in business? How many successful projects have they completed? Are there any major complaints about the quality of their work? In general, the more experience a developer has and the greater the number of successful projects they have completed, the more confident you can be in their quality of their work.
Don't forget, when doing your research, you should also talk to you realtor as they may also have insights into certain developers and builders, which can help you sort legitimate concerns from 'fake news'.
Remember the fees
Of course, there is a cost for all those wonderful facilities and services in your condo and that comes in the form of condo fees. They vary considerably between buildings and so the first step is to find out exactly how much you will need to pay and then budget accordingly as this could also affect how big a mortgage you can afford. A Status Certificate is also worth investing in because this will tell you how the fees are being spent and whether there are any outstanding fees for the condo you are looking at.  However, it is important to remember that a review of a Status Certificate should be done with your legal counsel and not undertaken on your own.
While researching fees, it's also important to take a look at property taxes, which may or may not be included in the fees and will also affect affordability.
Check the Reserve Fund
If you are looking at an existing condo for sale, ask about the reserve fund. This is the money that the condo corporation takes from the condo fees each month and puts aside to deal with major issues when they occur. If the building has a healthy fund, that is a sign of a well-run organisation and building. If the fund is running low then you need to ask why that is the case and what it will take to top it up.  Sometimes a reserve fund will be low because of recent work having been done, which is ok – so long as you know what that work was and how quickly the reserve will be replenished.
When looking for this information, remember that your Status Certificate will give your legal counsel information about the state of the reserve fund.
Location, Location, Location
When it comes to location, not all condos are created equal. Look at what your particular building offers in terms of local amenities and transport hubs. Condos that are in or around popular neighbourhoods and are close to good transport links will always be popular and that makes them a decent investment whether you plan to sell it in a couple of years or a couple of decades.
It is also worth taking note of the condo's location within in the building. If one side of the building borders a major road it is likely to be noisier on that side. Your facing may also impact your enjoyment of the condo as that may determine what kind of view you get, as well as how much sunlight you are exposed to.
Know your purpose
Make sure you know why you are buying the condo and what your goals are. If you are buying it as a place to live then you need to make sure it meets your personal requirements. Is it the kind of neighbourhood you want to live in? Does it give you access to all the services you need? What are the local schools like?
If you are buying it to rent, you need to check other things such as the building policy on private rentals, the potential income from renting the condo, and the insurance required for the suite. Finally, if you are buying as an investment then your focus is elsewhere and you want to make sure that your condo has a better re-sale potential, so you should pay attention to things like parking spaces and extra bedrooms.
Find out what comes with the condo
Does the condo have a parking space? If not, what is the cost of acquiring one? Is there a storage unit included? What utilities, if any, are included in the condo fees? There are many additional benefits that a building may offer but you need to ask about them so you know exactly what you will get.
Know Your Rights
If you are buying a new condo in Ontario then there are certain protections in place to help you. Most importantly, the Ontario New Home Warranties Plan Act helps protect you as a buyer and includes various warranties to protect your purchase deposit (up to $20,000), compensate you for delayed occupancy, ensure that buildings are completed to appropriate standards, and make sure issues that occur after completion are addressed by the builder. The act is overseen by Tarrion and full details can be found on their website.