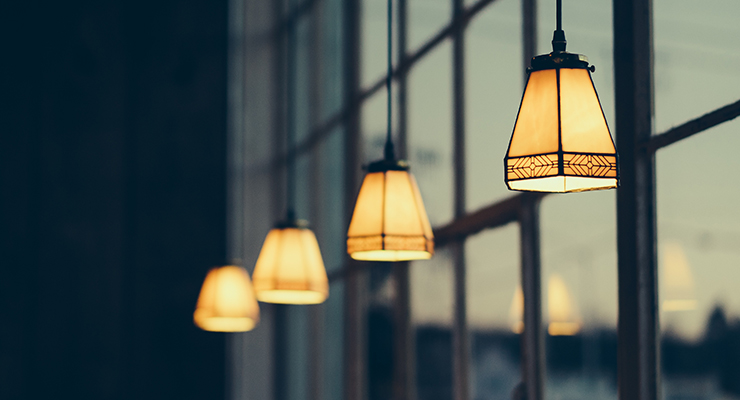 GREATER TORONTO – When you look at how far they have come in popularity, it is tough to believe that it has been just 54 years since Nick Holonyak, Jr. created the first working light-emitting diode (LED).
Once found primarily on circuit boards, the efficient lights can now be found in the majority of Ontario homes. Consumers are drawn in not only by the potential savings of up to 75 per cent on their lighting bills, but the purchase rebates offered by many utilities, including Toronto Hydro and PowerStream here in the GTA.
Now, consumers considering LEDs have one more reason to switch. Taking a cue from smart thermostat technologies like Google's Nest, some manufacturers have developed "smart" LEDs: bulbs and strips that communicate wirelessly with smartphones, sensors, and custom programming set by the user.
While the technology is still relatively young, there are several lines of products – designed to accommodate not only different budgets, but different levels of programming creativity. Each of our three picks below can be
Philips Hue
Arguably the best-known brand of smart LED lights is, unsurprisingly, associated with one of the oldest brands in lighting. Philips' line of Hue products, however, puts the company at the forefront of modern lighting technology, adding colour and shade customization to the programming possibilities.
In October 2016, Philips unveiled the newest addition to its Hue product line: a fully wireless motion sensor, complete with daylight sensing and day/night settings. Retailing at about $50 (USD) apiece, the sensors will be an invaluable tool for real estate sellers, who can easily ensure that the lights will be on for any showings and open houses.
LIFX
Developed in 2012 by a California-based tech startup, LIFX provides many of Hue's perks and customizability. However, LIFX's lighting systems are able to connect (via a mobile app) to your Wi-Fi network – preventing the need to purchase a router add-on like the Hue Bridge.
LIFX's sleekly-designed bulbs are remarkable for their versatility. The White LED range allows users to enjoy 1,000 different shades of white (from warm to cool), while the Color LED range offers all of the same white shades, plus 16 million colors. In November, the company will ship its first infrared bulbs, designed to enhance the vision of home security cameras.
QUBE
Also set to ship in November is Qube, a fully crowd-sourced alternative that is still accepting pre-orders via their Indie Go Go page (which has now hit 540 per cent of its funding goal).
Qube comes prepackaged with a number of "mood" settings – from dinner date to birthday party and more – as well as an ability to sync up with weather apps, allowing your lights to change based on the conditions outdoors.
Qube's software also allows the lights to respond to your location in the home, or to schedules set by the user – making a handy complement to your morning alarm.
For tips on greener bulbs outside your home, be sure to check out our previous feature on LED landscape lighting!