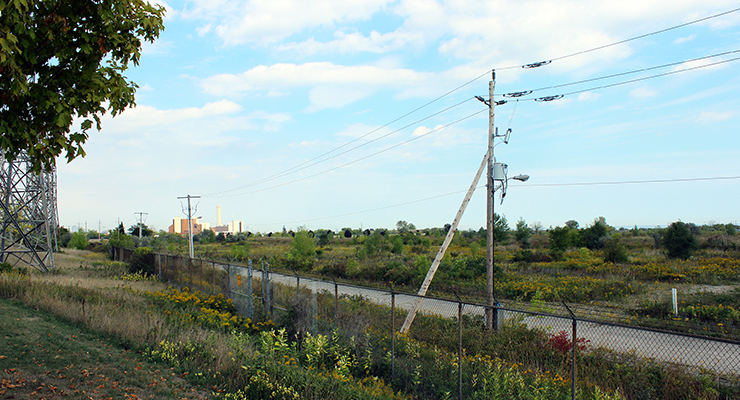 Overlooking the Lake Ontario shoreline between Port Credit and Mimico, Mississauga's Lakeview neighbourhood has undergone many changes over the last century.
Beginning the 1900s as little more than a network of rural communities, Lakeview quickly grew into a renowned industrial area that would go on to provide space for (among other things) a commercial training airport, a military barracks, and weapons manufacturing facilities that helped fuel Canada's efforts during both World Wars.
For many years, arguably the neighbourhood's most prominent landmark was the four smokestacks of the Lakeview Generating Station, a coal-fired plant that shut its doors in 2005 and was demolished in 2007.
With the former plant's lands now freed up for development, a new Master Plan to revitalize the area – dubbed Inspiration Lakeview – has gained substantial momentum since it was officially launched in the fall of 2010.
The project passed a significant milestone on Sept. 19, 2016, when Mississauga's Planning and Development Committee received a staff report containing proposed Official Plan policies that would help make the Inspiration Lakeview Master Plan a reality.
According to the city's official media release issued Sept. 20, the newly-proposed policies identify:
An innovative, green model for developing the new Lakeview community
Four "distinct precincts," each with its own character
New parks, open spaces, roads and transit corridors for the neighbourhood
Cultural facilities, an "innovation corridor," and an institutional campus
"This is an exciting time for the Lakeview Waterfront. The proposed policies are the first step for making the vision for these lands a reality," explained Ed Sajecki, Commissioner of Planning and Building at the City of Mississauga.
"We look forward to testing these policies in the community and to working with other levels of government, land owners and other partners on the next steps towards realizing the vision."
While adopting the plan policy is just one of several early steps involved in making Inspiration Lakeview come to fruition – site work and multiple studies will also be in the works – it does provide a legal framework that will be crucial for continuing with the plan.
Inspiration Lakeview, 2014 to Present: A Quick Overview
December 2010: Following a November public tour of the Ontario Power Generation lands that had formerly held Lakeview's coal-fired plant, 500 community members attended "visioning sessions" at which they were invited to share their ideas for a new Lakeview waterfront community.
November 2013: The first of several Community Updates, open to the public, is presented by the Inspiration Lakeview team.
Spring 2014: Two more community updates are held in March and May. At the latter, the public was given the chance to review a draft Master Plan.
June 2014: The Inspiration Lakeview Master Plan is presented to Mississauga's Planning and Development Committee.
September 2016: Proposed policies for Inspiration Lakeview are presented to the Committee.
What's next for the master plan?
The first next step involved city staff, who will circulate the proposed policies to stakeholders, then hold a public meeting to gather feedback. After both of those processes are complete, it will be time to deliver another report – this time, one that contains final recommendations on the proposed amendments to the City of Mississauga's Official Plan.