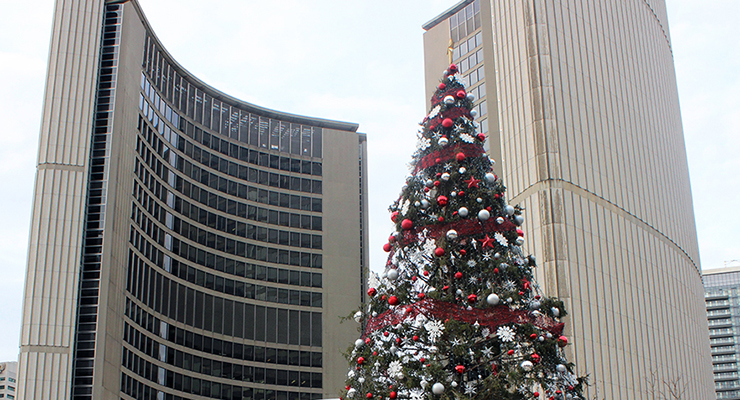 TORONTO – Just weeks after Ontario's government proposed major changes to its Land Transfer Tax (LTT) rebate program for first-time buyers, the City of Toronto may be preparing to consider bringing own municipal LTT in line with the province's.
In a news release issued November 25, the Toronto Real Estate Board (TREB) warns that the City's Executive Committee will be reviewing potential MLTT changes as part of the run-up to Toronto's 2017 Budget process. Per the release, the currently proposed adjustments include:
Adding an additional MLTT rate on the portion of a property valued between $250,000 and $400,000.
Increasing the city's MLTT rebate for first-time buyers from $3,725 to $4,000, in order to "harmonize" it with the province's rebate (although TREB argues that these savings will not be enough to offset the above increase).
Eliminating the MLTT rebate altogether for buyers purchasing a home "above a particular price to be determined by City Council."
Increasing the MLTT rate from two percent to 2.5 per cent, on homes purchased at a price of $2M or greater.
According to TREB's math, under the new changes, MLTT on a home sold at Toronto's current average price point ($770,480 in October) would be a full $750 higher than the roughly $11,000 that would be owed at current rates.
TREB President Larry Cerqua and Von Palmer, Chief Communications and Government Affairs Officer, both spoke out against the proposed changes, adding that the Board will be formally raising concerns if the proposals move forward.
"In recent months, housing affordability in Toronto has received significant attention not only from the City's residents and businesses, but also from senior levels of government, which have been actively considering policy options in this regard," said Cerqua.
"The proposed changes to the City of Toronto's Land Transfer Tax […] would make all Toronto home buyers pay more Toronto Land Transfer Tax, which means that the City is proposing to make home ownership in Toronto even more expensive."
As the City ramps up to planning out its 2017 Budget, the proposed LTT changes are not the first "revenue tool" to stoke controversy – on November 23, Mayor John Tory also announced his intention to implement tolls on the Gardiner Expressway and Don Valley Parkway, in an effort to ease congestion and pay for increasingly costly highway repairs.
The 2016 Budget is scheduled to begin City Council review and approval on February 15, 2017.