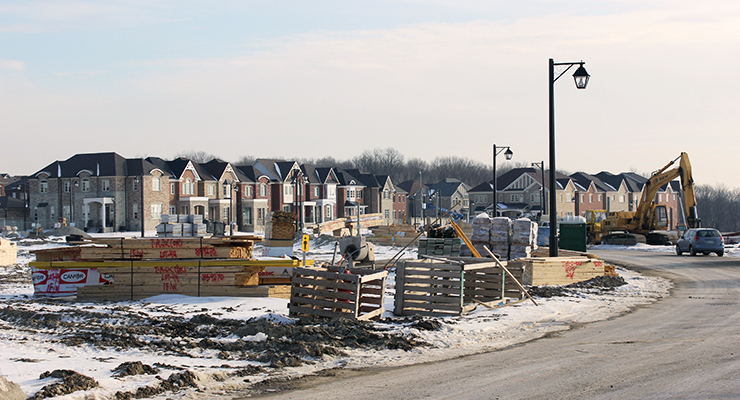 OTTAWA – As many Greater Toronto real estate watchers know, activity levels in the local market are largely influenced by two key Ontario trends: the pace of the province's population growth, and number of homes available to house its residents.
Thanks to a recent issue of Statistics Canada's The Daily, we now have a peek at 2016 Census results that can help us paint a more complete picture of both.
Ontario outpacing Canada in private dwelling growth
During the five years between the 2011 and 2016 censuses, Ontario's total of private dwellings "occupied by usual residents" grew to 5,169,174 – the largest of any province or territory – and reflected a growth rate of 5.8 per cent.
For comparison, the nationwide growth rate over the same period was just 5.6 per cent. The only provinces and territories that recorded a higher increase from 2011 to 2016 were Nunavut (13.4 per cent), Alberta (9.9 per cent), Yukon (7.8 per cent), and British Columbia (6.6 per cent).
Despite this growth in private dwellings, Ontario's population growth – driven largely by immigration – has continued to outpace the rate at which new housing can be brought to market.  This trend has been one of the key factors behind the supply shortage experienced in the GTA's real estate market during 2015 and 2016.
Canadian Population concentrated along southern border
Along with Vancouver and Montreal, Toronto's strong population growth helped contribute to rising concentration within 100 kilometres of Canada's southern border – an area which, according to the report, is now home to two thirds (66 per cent) of Canada's population.
Urban Toronto dug deeper into the population statistics released on February 8, and found that the City of Toronto's population increase between 2011 and 2016 – a jump of 4.4 per cent – was actually outpaced by some surrounding municipalities. The population of Milton, for example, rose by 30.5 per cent over the same period (climbing to a total of 110,128).
Meanwhile, the province of Ontario as a whole recorded its second straight five-year period of decelerating population growth – recording an increase of 4.6 per cent between 2011 to 2016.
"Ontario's rate of population growth was below the national average for two consecutive intercensal periods – a first since the Second World War," noted The Daily.
"Lower immigration levels, and interprovincial migration losses, accounted for most of the recent slowdown."