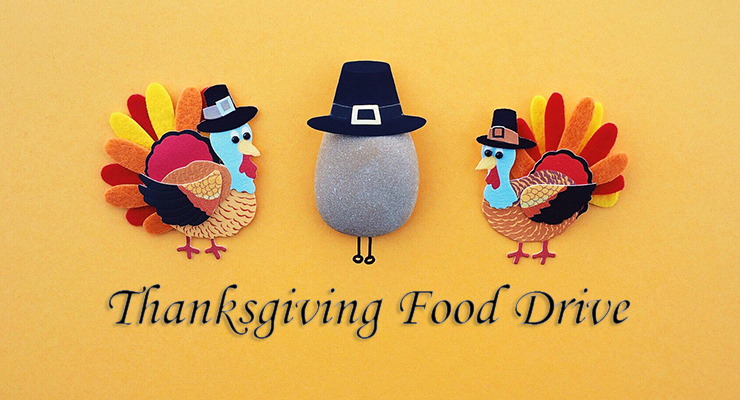 Toronto, ON – Living Realty is proud to be running Thanksgiving food drive throughout the Greater Toronto Area, aimed at giving back to the community we have been serving since 1980.
Thanksgiving is a time for us to say thanks for what we have, but also to help those who may not be as fortunate as ourselves. For that reason, we decided to launch a food drive that will collect as much food as possible for those in need, while also offering a cash donation based upon the amount of food donated.
The Thanksgiving food drive was launched this week, with donation stations placed at each of our five branch offices. Our goal is to give as much as possible to those in need in the Greater Toronto Area, so we have set a target of collecting 2,000lb of food. We encourage everyone to bring non-perishable food items to any of our branch locations and add to this worthy cause. All donation stations are easy to find in our offices and our staff will be happy to assist or answer any questions you may have.
Living Realty has also committed to match all food donations with $1.00 for each pound of food donated at any of our branches. In short, the more you give – the more we give. So, let's get donating.
Broker of Record Kelvin Wong explained the decision to launch the Thanksgiving food drive was part of our commitment towards improving the lives of those around us. "We are a family company and take pride in the effect we have on the community around us. As part of that, we want to give back and help those less fortunate than ourselves – and what better time to do that than Thanksgiving?"
Mr. Wong added, "We have spent many years helping people find and sell homes in the Greater Toronto Area, and that has helped many people make better lives for themselves. We are grateful for the opportunity to help our clients realize their dreams of home ownership, but we also know there are many people who aren't so fortunate and need help in other ways. That's why we decided to launch this food drive and support a local food bank."
Any donations to the Living Realty Thanksgiving food drive can be dropped off at any of our branch locations.  Branches are generally open until 9pm on weekdays; for exact hours, contact the branch:
8 Steelcase Rd West, Markham (Woodbine/Steeles)
735 Markland St, #12 & #13, Markham (Woodbine/Major Mackenzie)
7 Hayden Street, Toronto (Yonge/Bloor)
1177 Central Parkway W, Suite 32, Mississauga (Mavis / Burnhamthorpe)
685 Sheppard Ave East, Suite 501. North York (Bayview/Sheppard)