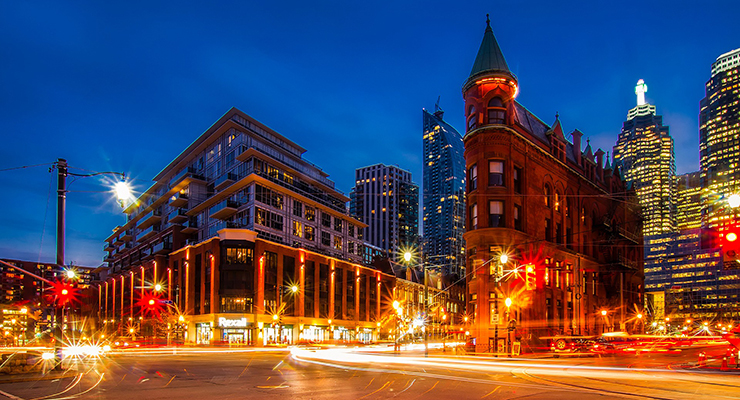 There was good news for the Toronto housing market Thursday morning as the latest report from the Toronto Real Estate Board (TREB) showed that the number of home sales increased greatly from September to October.
The report showed that the total number of homes sold in the GTA in October was 7,118 – an 11.6% increase from the previous month. Although increases are generally expected from September to October, this increase was the biggest recorded since 2013 – suggesting a strong fall market and increasing demand for resale properties.
The month-on-month increase in home sales was notable in most areas of the GTA, with the City of Toronto (14.9%), Halton Region (17%), Peel region (9.9%) and York Region (13.6%) standing out.
Looking at the year-on-year changes, a slightly different picture appeared, with TREB reporting a 26.7% drop in the number of home sales when compared to October 2016. However, it should be noted that last year's fall market was particularly competitive and, despite this, the year-on-year decrease in October is much less dramatic than drops we have seen in recent months.
TREB President Tim Syrianos summed this up, stating: "Every year we generally see a jump in sales between September and October.  However, this year that increase was more pronounced than usual compared to the previous ten years.  So, while the number of transactions was still down relative to last year's record pace, it certainly does appear that sales momentum is picking up"
In terms of prices, the average sale price rose for the second month in a row, settling at $780,104. That is 2.3% higher than the average in October 2016 and a 0.6% increase when compared to September 2017. Interestingly, the rise wasn't observed in all areas and the average price in York Region actually dropped 3.6% year-on-year and a decrease of 3% compared to the previous month. That marks the third time in the last four months that York Region has seen a year-on-year decline in the average sale price.
Looking at benchmark prices, which give a more accurate assessment of the value of real estate, there's was a slight decrease in the composite benchmark, from $750,800 in September to $747,800 in October, but year-on-year there was a 9.72% increase. That pattern was repeated across all home types except for apartments, which saw a small increase in the benchmark price compared to September and a much larger year-on-year increase (23.05%).
Looking at detached single-family homes, the benchmark price across the GTA dropped for the fifth month in a row and now stands at $921,200. It was the same story in Toronto, with a fifth consecutive fall, and the benchmark price of detached home in the city is now $1,088,200. It was a very different story for apartments, however, which record a fourth consecutive increase in the City of Toronto – lending credence to recent reports of a hot condo market in Toronto.