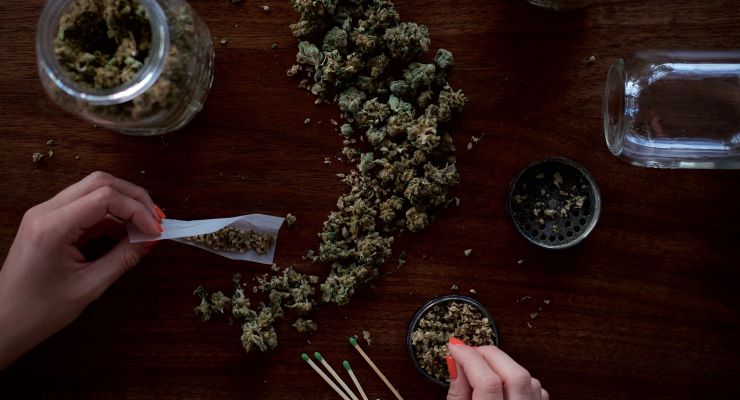 Cannabis may be legal in Canada but you won't be able to buy it in two of the GTA's biggest cities after both Markham and Mississauga opted out of hosting cannabis retail stores.
The announcements came yesterday as the two cities became the first major GTA municipalities to take advantage of the opt-out offered by the provincial government. According to the government's plans for cannabis sales in the province, private cannabis retail stores will be allowed from 1 April, 2019 but individual municipalities have the option to choose not to have any brick-and-mortar stores within their municipal boundaries. This one-time opt-out is only available to municipalities until 22 January.
With a population of over 720,000, Mississauga is the third largest city in Ontario and sixth largest in Canada but Mayor Bonnie Crombie has announced that there will be no cannabis stores within the city boundaries – at least for the time being.
In a statement released yesterday, Mayor Crombie explained the decision: "Today, Council voted to opt-out of allowing retail cannabis stores in Mississauga. Council feels there are still too many unknowns about the retail cannabis model and what it will mean for our city."
Of particular concern for the Mississauga council was the fact that municipalities will have no say in the location of cannabis stores. Mayor Crombie's statement emphasized this point: "The province has not given municipalities any control over where cannabis stores can be located in our City. This is cause for great concern. As a City, we believe it is important to have input on and control over the type of businesses that operate in our community."
However, the Mississauga council did leave room for cannabis stores in the future, with the statement noting that, "The City of Mississauga may decide to opt-in in the future."
Meanwhile, in Markham the council voted overwhelmingly to opt out. A media release by the city announced that just one out of 13 councilors had voted in favour of allowing cannabis retail stores in the city. Mayor Frank Scarpatti emphasized the concerns of the council, making similar comments to those in Mississauga: "We still have a lot of unanswered questions about community safety, about the impact to families and children."
This vote by Markham Council reflects the concerns we have heard throughout the community. #onpoli #topoli https://t.co/1Xt1004p9v

— Mayor Frank Scarpitti (@frankscarpitti) December 12, 2018
Unlike in Mississauga, there were no suggestions in the Markham release that the opt-out may be reconsidered at a later date. The decision by the council follows on from a restrictive bylaw enacted in October that confines cannabis use in Markham to private residences only. The impression given by both these moves is that the City of Markham is firmly against the legalization of cannabis and is using its power to restrict use as much as possible.