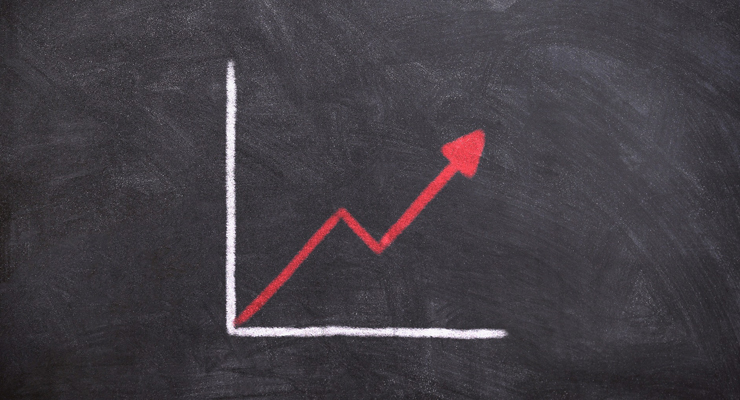 Greater Toronto Area real estate continued to post record-breaking numbers in February as the average price of a home rose above $1m for the first time ever.
According to a report released by the Toronto Regional Real Estate Board (TRREB) yesterday, the average sale price for a home in the GTA in February was $1,045,488. That marks a 14.9% year-over-year increase and the first time ever that the average price has risen above $1m.
The record numbers were spread throughout the different regions of the GTA according to the report. After passing $1m for the first time ever last month, the average price of a home in Halton region rose to a new record: $1,212,303. Peel Region also broke the $1m barrier in February, with the average price increasing 18.8% year-over-year to $1,023,522. Meanwhile, new records for average price were also set in York Region ($1,206,235), Durham Region ($895,133 – a 36.1% YoY increase) and Simcoe County ($905,853 – a 37.7% YoY increase).
The average price of a detached home in the GTA also hit a new record: $1,371,791. That is 23.2% higher than the average price in February 2020 and a stunning return for anyone who bought a year ago. Semi-detached homes and townhomes had a similar increases compared to a year ago, rising 20.4% and 21.4% to $1,050,820 and $941,038 – both of which are new records.
Not all home types saw average prices rise, however. Condo apartments in the GTA were down 3.4% year-over-year. In Toronto, they were down 6.3%, which likely explains the less dramatic growth in the overall average price in Toronto (0.6%) compared to other regions of the GTA.
One of the main causes for the huge increases in average prices was the massive demand for GTA real estate. This is reflected in the number of sales, which rose 52.5% year-over-year to 10,970. That is the highest number of sales recorded in the month of February by quite some distance; 2,956 more than the previous record set in February 2017. In fact, last month was the 12th-highest month ever for number of sales, with all the others in the top 12 occurring during the traditionally busier spring and fall markets.
In further evidence of how hot GTA real estate is right now, the average days on market saw a dramatic reduction last month. In January, the average listing was on the market for 24 days but that dropped to just 14 days in February. Even with new listings rising by 42.6%, demand is far outpacing supply at the moment and that means listings are being sold in near-record time.
What does this all mean? Well, right now the market is perhaps hotter than it has ever been. Sales numbers are showing a level of demand that new listings cannot keep up with and this is resulting in multiple bids for many homes and causing prices to rise at levels not seen since 2017.
At the same time, condos are dropping, which could provide value opportunities for buyers. The reduction in prices has been caused by the Covid-19 pandemic but, with vaccinations starting to roll out and the end to restrictions in sight, it seems like it won't be long until the condo market starts to take off like the rest of GTA real estate.