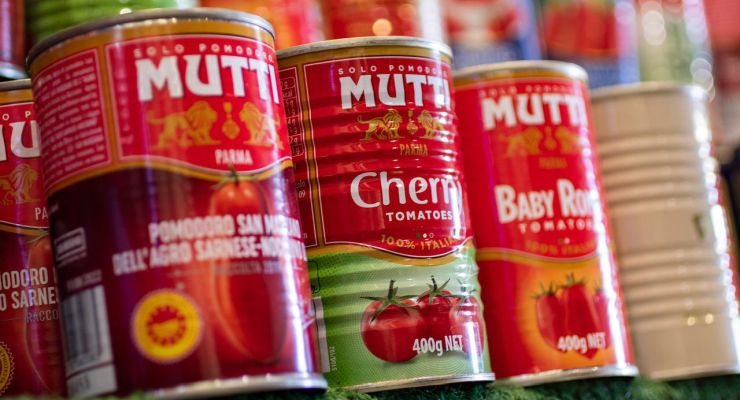 Markham, ON – Living Realty this week launched its sixth annual Thanksgiving food drive with the goal of collecting non-perishable food items and raising funds for the Daily Bread Food Bank.
The company's first Thanksgiving food drive was held in 2017 and saw approximately 1700lb of food donated along with a $2,000 cheque to the Daily Bread Food Bank. Since then, the food drive has become a yearly tradition began to include an online donations web page in 2020 in response to the Covid-19 pandemic. In total, Living Realty has collected over 5000lbs of food and donations to the Daily Bread Food Bank have totaled over $20,000.
Following on from the success of last year's hybrid food drive, this year Living Realty will once again give people the option to donate food in person or to make online donations. Donation boxes have been set up at Living Realty's branch offices in Markham, North Markham, North York, downtown Toronto and central Mississauga. Living Realty staff will be on hand at each location to assist people with their donations of non-perishable food items.
To respect people's preferences, official online donation page has also been created that will allow people to donate without visiting a branch. All donations made through the page will go directly to the Daily Bread Food Bank and a tax receipt will be available for donations over $10.
Living Realty will also continue to make a charitable donation based on the total donated by others. The company is pledging $2 to the food bank for every 1lb of food collected – once again doubling the donation pledge from earlier years. In addition, Living Realty will also donate $2 for every $1 donated through the online donation page. In total, the company pledges to make a minimum donation of $5,000 this year.
Broker of Record Kelvin Wong spoke about the food drive and explained the continued support for the food bank: "Supporting the community around us has always been important to Living Realty and that support is needed now more than ever. The rising cost of living has left many families struggling and it is crucial that we do our part to help. By donating food and money to Daily Bread Food Bank, we can help get food and other support to those that need it most in our community"
Mr. Wong added, "The response of our staff, agents and visitors to our previous Thanksgiving drives has been phenomenal, with over $20,000 and thousands of pounds of food donated! We encourage you to once again show your support for those less fortunate."
Living Realty branches are open until 9pm on weekdays and generally until 5pm on weekends.  Their locations as follows:
8 Steelcase Rd West, Markham (Woodbine/Steeles)
735 Markland St, #12 & #13, Markham (Woodbine/Major Mackenzie)
7 Hayden Street, Toronto (Yonge/Bloor)
1177 Central Parkway W, Suite 32, Mississauga (Mavis / Burnhamthorpe)
685 Sheppard Ave East, Suite 501. North York (Bayview/Sheppard)