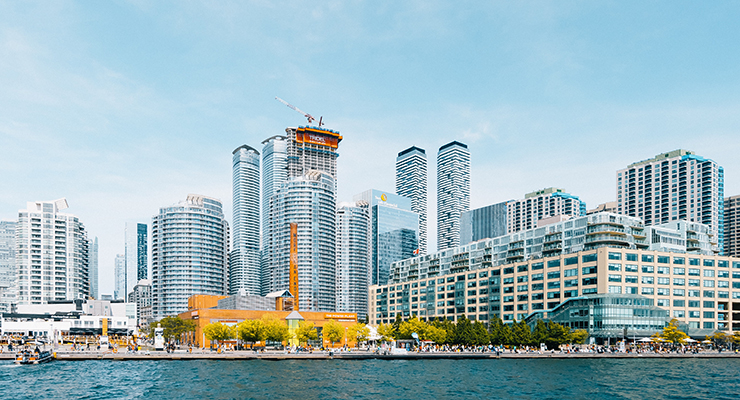 On 1 December 2017, the Federal Court of Appeal upheld a Competition Tribunal decision from April 2016 that will affect the way real estate data can be shared in Ontario. It has the potential to make a big difference to the real estate market, but what does it actually mean for buyers and sellers of real estate?
The main decision that was upheld by the Federal Court of Appeal states that certain Toronto Real Estate Board (TREB) data can now be shared online. With the decision, brokerages now have the opportunity to run virtual office websites (VOW) where registered clients can log in and view the data for themselves.
In making the original decision, the tribunal stated that "VOW restrictions were substantially preventing competition for residential real estate brokerage services in the GTA." With the restrictions removed, the tribunal ruled that there would be more room for competition and innovation, and more openness for the general public.
The main consequence of this judgment – and the one grabbing most of the headlines – is that records of sold prices will now be easily available to the general public. Previously, the data was only available to licensed real estate agents, who could then share it with their clients. With this data now just a few clicks away, everybody will have access to it and will be able to get a clearer picture of the real estate market.
This is great for consumers and people seeking data, but it perhaps won't change the industry as some people anticipate. While the data is useful, it does not paint a complete picture of the real estate market, explain the nuances of property sales, or give a measure of the behavior of the market. For those things, the best option is still a licensed real estate agent, who can interpret the data and combine it with his or her experience and knowledge to assist a buyer or seller and get them the deal they want.
Of course, there are other elements to the Federal Court of Appeal's verdict and they perhaps haven't been discussed as much as they should. One important factor is that "pending sold" information can now be made public. This sounds rather innocuous at first but it is rather problematic when you look at it. A house is "pending sold" when a sale has been agreed pending certain conditions.
As such, the agreed price may be made public before the conditions have been removed, which could greatly undermine the seller's position should that initial deal fall through. If the previously agreed price is available for all to see, the seller will have no bargaining power when they relist their property. This seems like a terrible situation for any seller and certainly not in their interests. As a responsible real estate brokerage, at Living Realty we take pride in taking care of the interests of our clients and it concerns us greatly that rulings like this will work against some sellers.
It's not just sellers who face potential problems with pending sold information being released. Buyers could also be disadvantaged if they need to make a conditional offer on a property. Common conditions for a sale can include a property inspection or the buyer securing the necessary financing, and it is often necessary to include clauses like these with an offer. However, now that the value of the conditional offer can be made public, sellers may be unwilling to accept such terms as it would lessen their position if they have to relist, and that would give an advantage to anyone making an unconditional offer – even if it is for less money.
TREB says that it is appealing the ruling and offers several reasons, including their understandable concerns about privacy. In the meantime, the Federal Court of Appeal's judgment rules that information can be made public and that may become permanent in the near future. While that may benefit some people and encourage openness and competition, as we see above there are elements to this ruling that should cause concern for people.