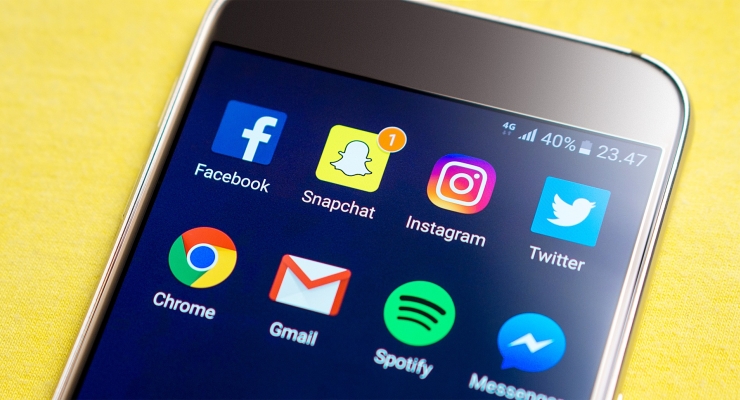 Social media has become a key tool for real estate agents, playing a prominent part in acquiring business and strengthening their brand. But how do you use it to your advantage? We've put together a beginner's guide to social media for real estate agents.
In the modern world, social media is becoming an essential tool in many industries and real estate is no exception. Its influence is only going to get stronger as the generations who have grown up with the internet become home buyers and real estate investors.
People use their mobile devices to search for homes, research neighbourhoods, and find out about real estate agents, among other things. The younger home buying crowd also tends to stick with the real estate agent they first select, so making a good impression online can be crucial for winning new business.
Fortunately, there are some simple steps you can take to create a social media presence and utilize social media for your real estate business.
Sign up to social media platforms
It might sound obvious but the first step is very important: signing up. You don't have to sign up everywhere but you need to have a presence on at least one or two of the big social media platforms. The number of platforms that you sign up to should reflect the amount of time you are prepared to dedicate to social media, since good, consistent content is a key (as we will discuss later).
Where you sign up depends on what you want to achieve and how you plan to use it, so the number of people using a particular platform – plus the way they tend to use it – might influence your choice. Social media usage statistics for 2018 show that 80% of internet uses in Canada use Facebook, 45% use LinkedIn, 39% use Instagram, 36% use Pinterest, 35% use Twitter, and 24% use Snapchat. Of these, Facebook and Instagram are good choices for real estate agents. The large and engaged audiences are ideal and the nature of the platforms makes them good for the kind of content that real estate agents might want to share. Twitter is also popular but the type of engagement isn't best suited to real estate and requires more effort when creating content.
Start Posting… and keep it interesting
Again, it might sound obvious, but a lot of people forget this by signing up to a social media platform with good intentions before leaving their account more or less empty. In order to build a good social media presence, you need to post interesting content regularly. It shows people that you have something to say, it shows that you are active and engaging, and, hopefully, it shows that you are interesting.
How often you post and what is "interesting" to the audience depends on the platform. On Facebook, you can make longer, more thoughtful posts and as few as 2-3 posts a week can be enough (if you have time, you can do more). Instagram is all about images and again needs at least 2-3 posts a week. Meanwhile, Twitter requires a bit more engagement, with at least a post a day required for an active an interesting account.
No matter which platform you are on, the content that you share needs to appealing. There's no fixed formula for what constitutes interesting content, so take a look at other accounts to see what you find appealing – or just use your own wit and charm to make your own style. Post things that you think will entertain, inform or be of interest to your audience. Don't try to post things that don't reflect your personality as this will become more difficult as time goes on. Instead, choose a style that fits you (whether it be serious and informing or witty and entertaining). Chances are, if something is fun or interesting to you, it will be the same for others.
Add Friends, Comment and Engage
Rightly or wrongly, people use the number of followers or friends a social media account has to judge the quality of that account. Therefore, it's important to grow your audience and this requires a number of things.
You should start to follow other accounts that are interesting to you and are following large numbers themselves, as you are more likely to receive reciprocal follows. Begin to comment on other people's posts (if you have something worthwhile to say), especially if those people or accounts have a large number of followers because interesting engagements on those posts can help you to acquire follows. Perhaps most importantly, make your own posts easy to find by using hashtags. These help to identify what the post is about and, by targeting popular hashtags, you can help more people find your posts and potentially start to follow you.
If you have easy-to-find posts that are interesting and engaging, you will start to see your follower numbers increase. This will have two main benefits for you: 1) the content can help to show that you are knowledgeable, interesting and trustworthy; 2) a larger number of followers can add gravitas to your brand, potentially letting potential clients know that you are a well-known and popular real estate agent.