Living Realty would like to say big congratulations to our top producers in October 2023.
We have six branches located across the Greater Toronto Area and the top producers for each branch were: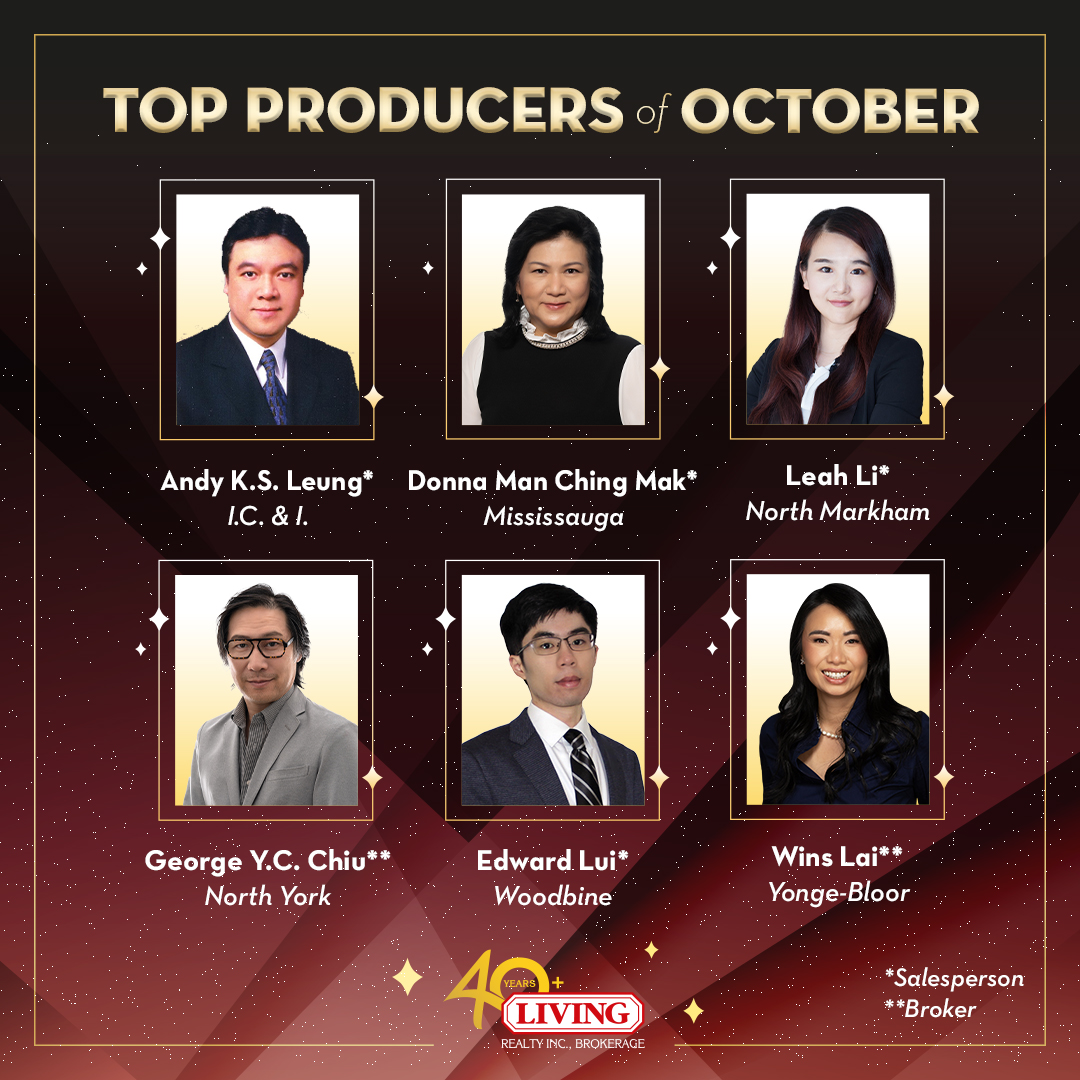 We also have our company-wide top producers for the month of October: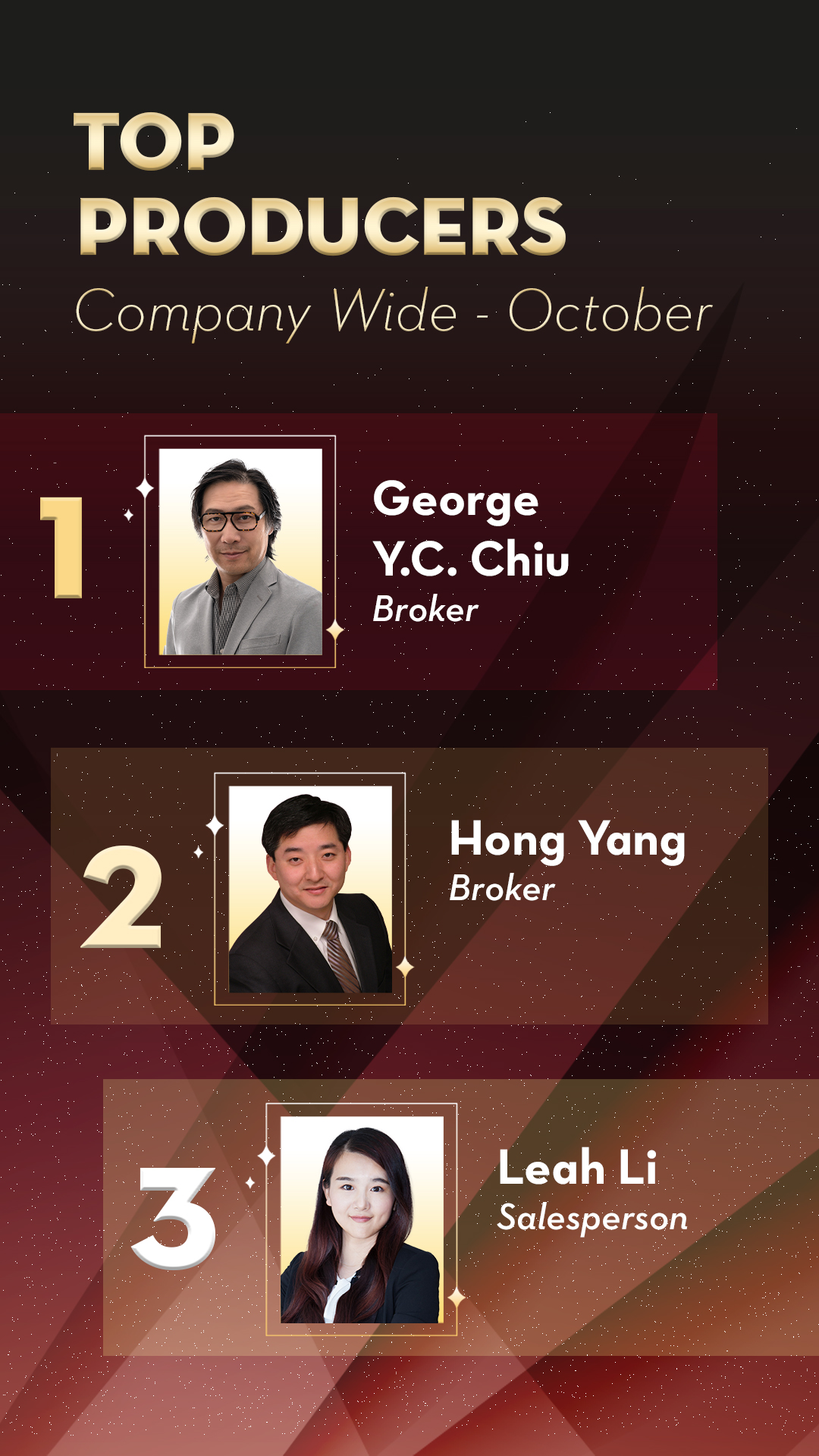 Congratulations to all of you for the amazing work you did in October. The market has been difficult as buyers and sellers continue to responding to the changing environment brought about by recent dramatic increases in interest rates. However, our team has continued to do excellent work, helping their clients to navigate the current conditions and get the best deals they can.
We are so proud to have such a fantastic team at our company and we look forward to seeing your continued success over the coming months and years.
Will You Be One of the Next Top producers?
Want to see your name in lights? Need a brokerage that supports you and helps you to be the best real estate salesperson you can be? Talk with one of our branch managers about joining Living Realty.
At living Realty, we have an unrivaled package for all our agents. We have absolutely no fees. That's right: no desk fees, no franchise fees, no branch fees. Nothing.
It doesn't stop there. Our experienced and knowledgeable management team offer ongoing training and support to help you become the best realtor you can be. We have a professional back office team to support you in your role. We have five locations across the Greater Toronto Area and six branches that you can work from.
if you would like to know more about joining the Living Realty team, get in touch with us today by going to our careers page and arrange a meeting with one of our branch managers.