2020 has been an unusual year but it has also been a time of reflection at Living Realty as we celebrate our 40th birthday.
In the past four decades, the company has grown from a small start-up to one of the biggest names in real estate in the Greater Toronto Area, with over 650 agents and staff. It has been a genuine success story as a family-owned, local business has grown and matured as much as the community around it. Today Living Realty has six branches in five locations, hundreds of real estate sales people and brokers, and a large and diverse client base. It has taken a lot of hard work and effort to get here!
40 Years Ago
The Company was founded in 1980 by Stephen Wong, who still acts as the chairman for the Living Group of Companies. After graduating university and starting out in real estate sales, Mr. Wong set up a fledgling business with a focus on assisting the growing immigrant community in Toronto. It all began in a small office on Finch Street and a unique idea for real estate.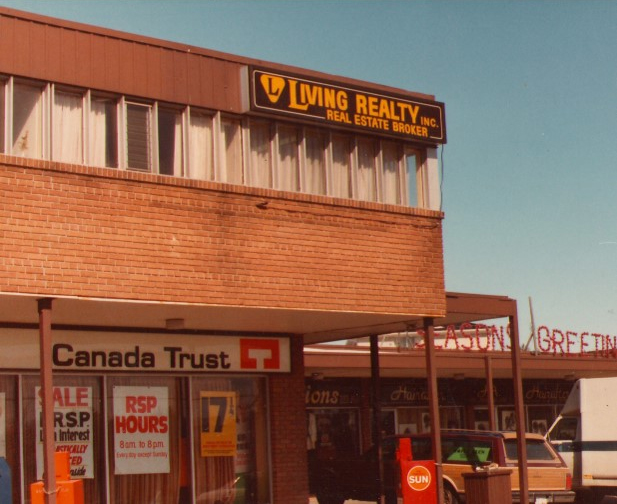 "At that time, there were many small brokerages in the city and they all worked like regular stores, with windows facing out to the street." Mr. Wong explains. "Technology was progressing and pagers were becoming a key part of the business. I realised this meant we could open a brokerage on the higher floors of a building without impacting the business. The rents we much cheaper higher up and we passed on the savings to the agents who joined Living Realty – offering a larger commission share than most other brokerages could offer. It was a great incentive and we grew quickly as a result."
Starting to Grow
With a strong work ethic, dedicated staff, emphasis on good customer service, and a community focus, it didn't take long for Living Realty flourish. By 1982 the company began to expand, opening a new 3,500 square foot office on Woodbine Avenue, not far from where the company's head office now sits. The expansion continued in the following years as Living Realty's presence in the real estate market became stronger. In 1985, a branch was opened on Spadina Avenue in downtown Toronto and a year later the company expanded to Mississauga.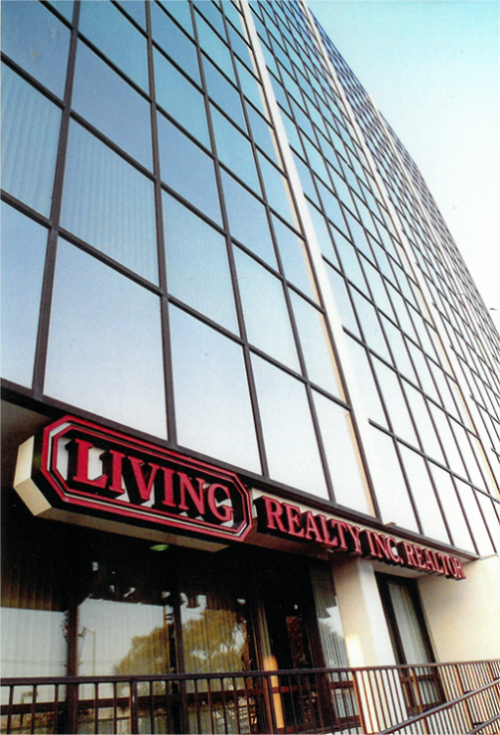 While a move into Mississauga may seem obvious now when you look at the way the city has grown, in 1986 it was a bold move for a brokerage that had been focused on the Toronto market. It highlighted a common theme in Living Realty's history: an understanding of the real estate market, a bold vision for the future, and an appreciation for potential growth areas.
Further expansion came soon after as Living Realty's fortunes continued to improve at a time when the real estate market was far from the success story it is today. An Agincourt office was opened in 1989 and lasted 21 years before it moved to its current location in North Markham. 1991 saw a branch open in North York, which stills exists today, albeit at a different, bigger office. Two years after that, Living Realty made its operations international by opening a Hong Kong office. It was an unusual and innovative move for a local business but showed the ambition that has always been at the company's core.
New Flagship Office Opens
As Living Realty continued to grow in both stature and staff numbers, there was a need for even more office space and a building to match the company's status. This was achieved in 2014 when the company moved it's newly renovated 16,500 sq. ft. flagship office at 8 Steelcase Road West, a short distance from the office it had occupied 32 years earlier. It is one of the biggest real estate offices in the GTA and is the main base for Living Realty Inc. and other companies within the Living Group, such as Living Properties Inc., and International Home Marketing Group Realty Inc. – a specialist in new home marketing. The building houses a wide variety of operations essential to real estate success and helps Living Realty provide the outstanding service and support for which it is renowned.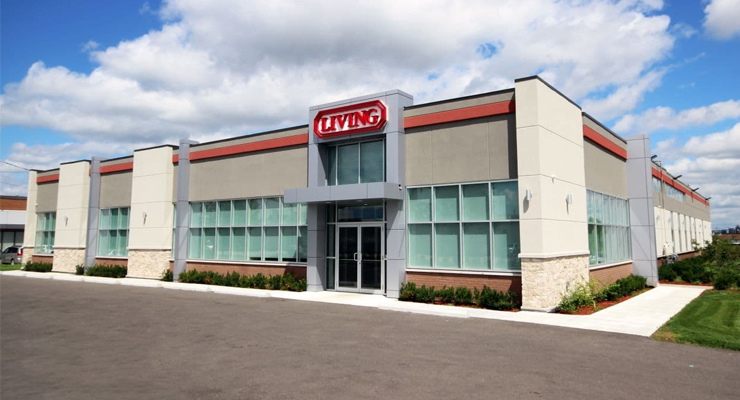 While the dedication to clients helped to grow the business, the number of sales representatives also grew as Living Realty established a reputation for exceptional support for its agents. Unlike other brokerages, Living Realty does not charge its agents any fees; no desk fees, no franchise fees – no monthly costs. It's an arrangement that allows Living Realty salespeople to work stress-free and focus on their clients' needs. Agents also benefit from an excellent back office support team, hands-on leadership from experienced managers, and ongoing professional training and development, making Living Realty into something of a university for real estate salespeople.
The results have been profound, with many top agents getting their start and finding their way in real estate at Living Realty. It also explains why many agents have been with the Living Realty family for decades; the support the company gives them is unparalleled and helps them to be the best agents they can be.
Mr. Wong looks back on the achievements of the company with pride: "Our business model has evolved since those early days – changing with the market around us. We are now a full-service brokerage, covering every aspect of real estate and working out of a large modern office. Those early days still help to define us and new, innovative ideas are still a big part of how we operate. It's amazing how far we have come."
Now in our 40th year, Living Realty is adapting to celebrate in this unprecedented time. Although some of our planned events were postponed due to the Covid-19 pandemic, we have been able to continue celebrating in some ways. At the beginning of the year, we announced a monthly prize giveaway for clients who had completed a transaction with Living Realty. That has continued throughout the lockdown and we have already given out eight incredible prizes to lucky clients, including a Roomba iRobot, a Nintendo Switch, an iPad, and a GoPro 8.
The draws will continue until the end of 2020 and anyone who successfully closes a transaction with Living Realty (buy, sell, or lease) can be entered by their representative into subsequent draws. We hope you will call one of our local branch offices to help you with your real estate needs. We look forward to serving Toronto's many diverse communities for many more decades to come.