Known to most GTA residents as the northeastern terminus of the TTC's busy Yonge University Spadina line, the busy intersection of Yonge Street and Finch Avenue has grown into more than just a transit hub since Finch Station first opened for business in 1974.
The busy intersection – which is also home to affordable high-rise homes, plenty of commercial office space, and a diverse range of shops and restaurants – lies at the heart of Willowdale, an amalgam of postal villages whose (now unofficial) bounds lie between Bishop Avenue, Bayview Avenue, Highway 401, and the West Don Parkland.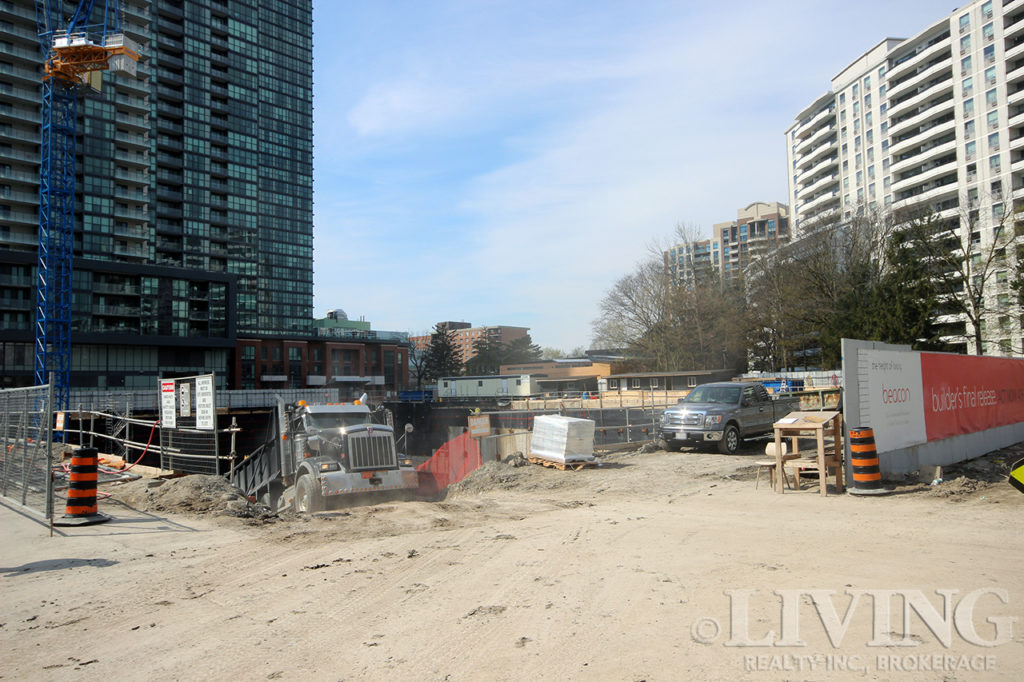 In addition to being one of Toronto's largest and most multicultural neighbourhoods, Willowdale is also historic – with roots dating back to 1797 when Jacob Cummer emigrated to Canada, becoming the area's first notable settler and establishing a tinsmith shop on fledgling Yonge Street.
Over the course of the 20th century, Willowdale's proximity to Yonge Street and the subway helped the area grow into a desirable family neighbourhood and, later, a destination for first-time buyers seeking affordable high-rise homes.
Meanwhile, the area's obvious appeal for newcomers to Canada has transformed Willowdale into one of the GTA's diverse neighbourhoods – with significant percentages of the population listing Farsi, Korean, and Mandarin as languages spoken at home.
Willowdale Real Estate: A Glance at New Projects
Situated on quiet, tree-lined streets stretching out to the east and west of Yonge, Willowdale's existing inventory of detached homes has long been popular among buyers seeking a suitable home for a growing family – especially with an abundance of elementary schools nearby.
As many of the area's older bungalows age, the properties have also proven to be popular among investors, who have successfully profited from redeveloping the lots into newer custom-built luxury homes.
In recent years, the area's exceptional access to transit has piqued the interest of high-rise and low-rise developers alike, with several popular projects currently occupying the spotlight in 2016:
Beacon Condos
Located at the south end of the neighbourhood, just a short distance north of Empress Walk and the TTC's North York Centre subway station, Beacon Condos is a high-rise condo community currently under construction, and with estimated occupancy slated for spring of 2018.
Beacon's contemporary 1BR and 2BTR suites are relatively compact, with suites ranging from 487 to 862 square feet, and its original release of suites started in just the $280,000s – representing an affordable entry point into the competitive Toronto condo market. The project's modern amenities include a fitness studio, zen spa, and integrated ground-floor retail – helping make it a popular choice for young professionals.
The Diamond Condominiums
Scheduled for completion in 2017, The Diamond's ambitious and architecturally striking 30-storey tower brings nearly 400 new suites – some of which started in just the $260,000s at launch – to Churchill Avenue, between Yonge Street and Canterbury Place.
In addition to being just steps from North York Centre TTC station, residents will be able to enjoy modern amenities like a yoga studio, barbecue area, concierge, and exercise room.
Hendon Park Towns
Scheduled for completion this year, Hendon Park Towns by Wycliffe Homes enjoys a tremendous location immediately north of Finch Avenue West, between Greenview Avenue and Eldora Avenue.
With units starting affordably in the high $300,000s at launch, arguably Hendon Park Towns' most notable feature is the community's strikingly modern, geometrically-inspired architecture — a style that has begun to pop up downtown, but is rarely seen in North York.
Kenneth & Holmes Urban Townhomes
Developed by veteran builder Fieldgate Homes and scheduled for occupancy in 2017, Kenneth & Holmes Urban Towns combines the sharp angles of Hendon Park's architecture with design elements targeted squarely at high-end buyers (think gazebos, private rooftop terraces, and European-style kitchens).
Despite a highly exclusive initial release of just 29 homes, Kenneth & Holmes is still accepting registrations at their official project web site.
Gibson Square
For buyers who prefer to buy an existing home rather than one in preconstruction, Gibson Square – completed in 2015 by Menkes Developments – presents one of the area's best options, having brought a total of 441 new condo suites to the neighbourhood.
While the developer's initial release of Gibson Square suites is fully sold-out, those looking to buy one via resale can contact the Living Realty sales team for more information on current listings.
Shopping and Dining in Willowdale
While Willowdale residents living near its central Yonge Street artery are just a short subway trip away from the best of midtown and downtown Toronto, they can also enjoy access to terrific shops and restaurants without ever having to venture south of Sheppard.
Multicultural Dining on Yonge
The stretch of Yonge between Finch and Sheppard has matured into of the city's most popular destinations for authentic and fusion Asian restaurants and a plethora of nightspots, with on-trend favourites like Chatime North York, Hakata Shoryuken, and Han Ba Tang all within steps of home.
Empress Walk
As central Willowdale's home to everyday retail favourites like Loblaws, Staples, and LCBO, the indoor Empress Walk shopping centre is a regular stop for many neighbourhood residents. Located on the east side of Yonge between Empress Avenue and Hillcrest Avenue, the centre conveniently offers underground parking, while dining options like Milestones pair nicely with an evening at the mall's Cineplex theatre.
Schools in Willowdale
In addition to family-friendly amenities like Gibson Park, Willowdale Park, and the skating rink at North York Centre, central Willowdale is home to many elementary-level schools, including McKee Public School (Churchill Ave. & Kenneth Ave.), Churchill Public School (Churchill & Senlac Rd.), and St. Antoine Daniel Separate School (Finch Ave. W. & Senlac Rd.).
When it comes to secondary school, residents of the area also have access to both private and public options.
Earl Haig Secondary School
Home to innovative and in-demand programs like the Claude Watson Arts Program, Earl Haig Secondary School boasts an impressive list of notable alumni and was previously covered in our Neighbourhood Profile of Bayview Village (as its student body is drawn from both neighbourhoods).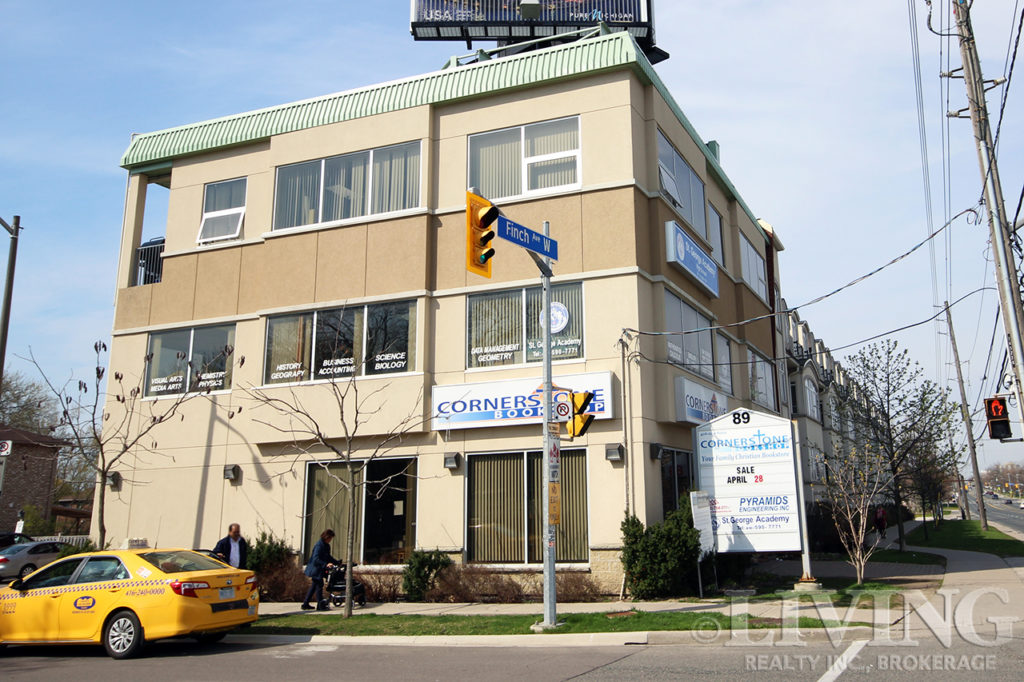 Earl Haig's students are widely regarded for strong academic performance, and 94 per cent of the school's Grade 9 students enrolled in academic math outperformed the provincial standard in the 2014-2015 Grade 9 Assessment of Mathematics — a figure that only becomes more impressive when you contrast it against the board-wide equivalent at 82 per cent.
St. George Academy
Located conveniently at the corner of Talbot and Finch, St. George Academy's North York campus offers a distinguished setting AP courses, and preparatory programs for IELTS, TOEFL, and the SATs. The school also offers an impressive 6-to-1 ratio of students to teachers.
Buying a Home in Willowdale
If you've got questions about buying or investing in Willowdale, or even surrounding neighbourhoods such as Newtonbrook or Bayview Village, a licensed real estate sales representative can help provide the information you need.
We recommend contacting Living Realty's North York branch, who have been active in the area for 25 years and currently operate from a nearby office location at 685 Sheppard Avenue East.