YORK REGION – Built upon a prime stretch of the glacially-sculpted Oak Ridges Moraine – one of Ontario's most well-known watersheds – the Oak Ridges neighbourhood is the northernmost in the City of Richmond Hill, and shares its Bloomington Road boundary with the municipality of Aurora.
From its humble origins as an offshoot of the summer residences surrounding Lake Wilcox – in the mid-1800s, its only amenities were a hotel, post office, and blacksmith shop – Oak Ridges originally grew into a thriving community due to its location at the junction of two electric railway lines.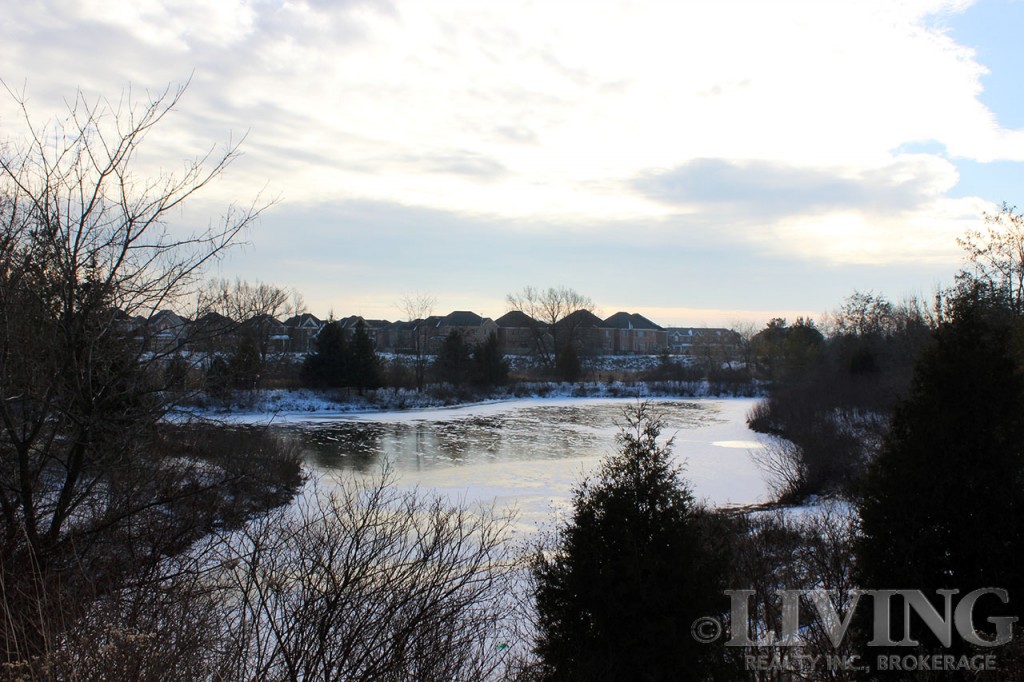 Many decades later, as the 20th century drew to a close, Oak Ridges would become a key component of the larger community of Richmond Hill, forming its northern hub for not only residential real estate, but also shopping, recreation, and education.
Over the last several years, a number of major GTA developers have set their sights on Oak Ridges, launching major low-rise communities in the area and cementing its status as one of York Region's most exciting home ownership opportunities.
New Homes in Oak Ridges
While Oak Ridges may not have much to offer for condo shoppers, it is home to one of York Region's best selections of freehold towns, semi-detached and detached homes. Long having enjoyed access to spacious lots on mature streets like Worthington Avenue, North Lake Road, and Coons Road, buyers now have the alternate option of buying in expansive newer communities, such as Queensgate Homes' Manors of Fontainbleu.
The year 2016, however, finds a number of brand-new Oak Ridges developments either preparing to launch or currently under construction. Here is a quick glance at a few of our favourites:
Royal Richmond
Occupying a premium Bloomington Road location just west of Yonge Street – and immediately south of the acclaimed Cardinal Carter Secondary, an IB World school – Royal Richmond represents LiVante Developments' second low-rise contribution to the City of Richmond Hill.
Backing onto the naturally scenic Briar Nine Park and Reserve, Royal Richmond's elegant collection of townhomes will offer residents easy access to the best amenities of both Richmond Hill and Aurora. According to initial details, buyers can count on a "majestic aesthetic" and "regal designs" – with affordable pricing starting in the upper-$700,000s.
Oak Knoll
By Acorn Development Corp and located just southwest of the Bloomington-Yonge intersection, Oak Knoll features an eye-catching collection of detached homes, situated on spacious lots with up to 38' of frontage. While the homes themselves are freehold properties, an innovative condominium component means that buyers share ownership of parks, trees, sidewalks, and more — allowing each one to play an active role in protecting and managing their home, community and investment.
With construction already underway, phases one and two have already sold out – but new launches are already in the works, and interested buyers are invited to register online.
Limited Edition in Oak Ridges
Located on King Street just west of Yonge, Limited Edition in Oak Ridges by Garden Homes presents one of 2016's best opportunities to buy brand-new in the south end of the neighbourhood. With frontages ranging from 40' to 50', 10' ceilings, and an impressive range of executive-style design features, these homes are also a perfect fit for discerning luxury buyers.
Limited Edition in Oak Ridges' initial release of 47 has now sold out, but a final limited release is anticipated in the near future. Interested buyers are invited to contact the sales centre, or get in touch with a member of the Living Realty sales team for more details.
Chateau Collection
Developed by North Star Homes and located southwest of Bloomington Road and Bayview Avenue, the Chateau Collection's limited release of just 23 detached homes sold out quickly after its launch in early 2015. Construction is now underway, and each detached home's luxurious classical styling is sure to place them among the area's most sought-after real estate options for discerning luxury buyers.
Schools in Oak Ridges
In keeping with its family-friendly reputation, Oak Ridges is home to a relatively broad list of elementary schools that includes:
Our Lady of Hope Elementary School
Windham Ridge Public School
Oak Ridges Secondary School
Our Lady of the Annunciation Catholic Elementary School
Lake Wilcox Public School
Bond Lake Public School
Kettle Lakes Elementary School
What many York Region home buyers may not know, however, is that the neighbourhood of Oak Ridges is also home to not one, but two specialized high schools – each with a distinct reputation for strong student performance.
Cardinal Carter Catholic High School
Named after a former Archbishop of Toronto, Cardinal Carter CHS has been educating the Oak Ridges Community since 1990. Notably, it is one of only a handful of York Region schools that offer students the option of pursuing an International Baccalaureate (IB) diploma.
89 per cent of Cardinal Carter CHS's academic-enrolled Grade 9 math students met or exceeded provincial standards during the 2014-15 schoolyear, while an impressive 92 per cent of first-time-eligible Grade 10 students achieved success on the same year's Ontario Secondary School Literacy Test -surpassing the provincial success rate by a full 10 percentage points.
Ecole Secondaire Catholique Renaissance
Located at the northwestern corner of the neighbourhood, near Bathurst Street and Bloomington Road, ESCR is one of the few York Region high schools to offer classes taught primarily in French. Like Cardinal Carter, ESCR offers limited participation in the International Baccalaureate (IB) diploma program.
During the 2014-15 school year, ESCR's Grade 10 students matched Cardinal Carter's success rate on the OSSLT (an impressive result for a primarily French-language school), while an astonishing 98 per cent of its academic-enrolled Grade 9 math students met or exceeded provincial standards – beating the province-wide percentage by 16 points.
Recreation in Oak Ridges
As mentioned above, the Oak Ridges neighbourhood was built upon a scenic stretch of the Oak Ridges Moraine – an expansive ridge of sandy hills that is also home to the GTA's largest concentration of headwater streams. Carved out by the recession of ancient glaciers, the moraine's land formations have provided the natural scenery for the Oak Ridges neighbourhood's many picturesque parks, as well as hiking destinations like the Oak Ridges Trail circling Bond Lake.
A true golfer's paradise, the area is also home to three different 18-hole courses: DiamondBack Golf Club and Bloomington Downs just east of Yonge Street, as well as Bathurst Glen Golf Course at the neighbourhood's southwest edge.
Buying a Home in Oak Ridges
If you're interested in taking a look at some of the best homes Richmond Hill has to offer, the sales representatives and brokers at Living Realty are ready to help. Our agents' extensive experience and knowledge of the Oak Ridges neighbourhood will help you find not only the right home for your needs, but help you get a great price as well.
For more information on this neighbourhood or others in Richmond Hill, please feel free to contact a member of our sales team today.