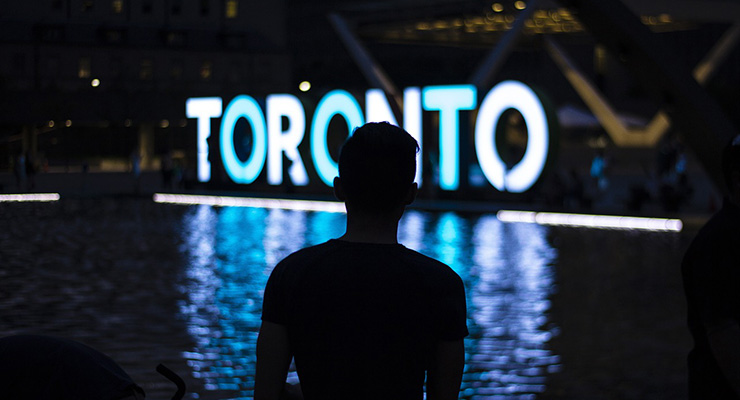 Toronto was once again ranked as one of the best places to live in the world as the Economist Intelligence Unit released its 2017 Global Liveability rankings.
Ontario's capital ranked fourth in the list of most liveable cities throughout the world, once again enhancing its credentials as a top international city and destination. The city gained a perfect score for "stability", "healthcare" and "education", plus very high marks for "culture & environment" (97.2 out of a possible 100). The only blot on the record was a score of 89.3 for "infrastructure", which perhaps won't be a surprise to anyone who has used the DVP or subway during rush hour.
The overall ranking for the city was 97.2 out of 100, equal to its score the previous year, and that was enough to earn it fourth place in the Global Liveability rankings for the ninth year in a row.
Toronto wasn't alone in the high rankings as Canada was well represented in the list. Vancouver (97.3) maintained its high position in the list and ranked just above Toronto in third place. Meanwhile, Calgary (96.6) was one spot behind in fifth. That means there have been three Canadian cities in the top five for nine years in a row.
At the top of the rankings was Melbourne, Australia (97.5), which has occupied top spot since 2011. That set a new record for the Global Liveability report because the city became the first ever to sit in first place for seven years in a row. One place behind was Vienna, Austria (97.4). Interestingly, that means the top five has remained remarkably stable and is unchanged since 2012.
At the other end of the list of 140 cities, Damascus, Syria ranked as the least liveable city with a score of just 30.2. Lagos, Nigeria (36), Tripoli, Libya (36.6), Dhaka, Bangladesh (38.7) and Port Moresby, Papua New Guinea were next in the list and the only other cities with a Global Liveability rating below 40.