MARKHAM – After a year in which Living Realty's sales team achieved more than $1.9 billion in total sales volume – an all-time company record – the brokerage's sales representatives joined Living Group of Companies staff and guests on December 10 for an evening of reflection and celebration.
Hosted once again at the Markham Event Centre, the night began with the presentation of the Success Club, Sales Achievement, Award of Distinction and Silver and Gold New Homes Sales awards, before guests took their seats for the evening's entertainment.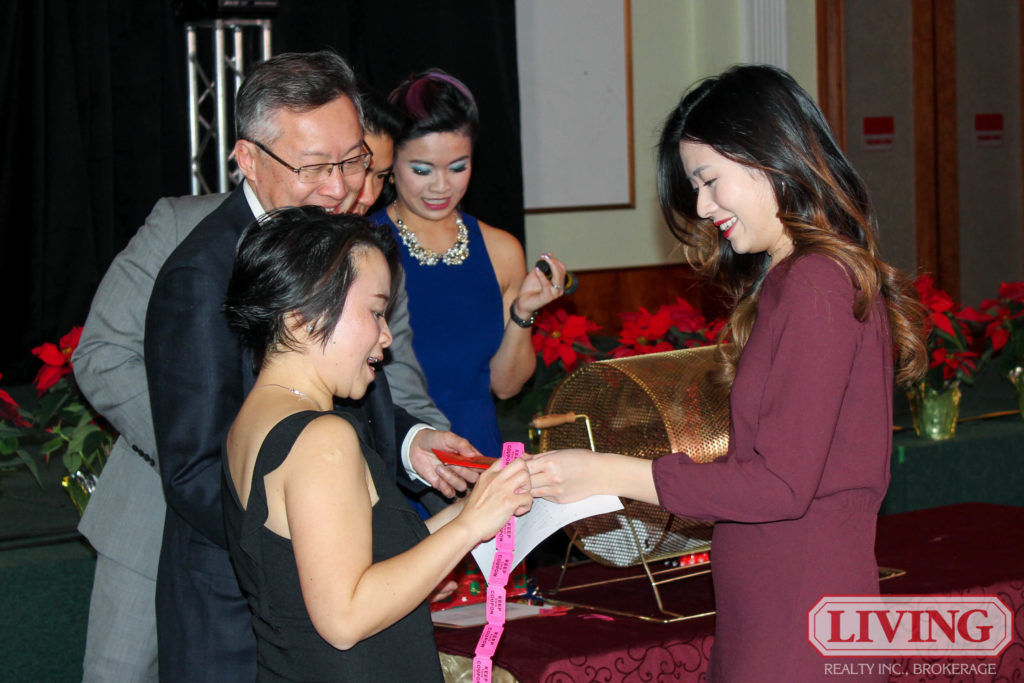 The first speaker invited to the stage was Stephen Wong, Chairman of the Living Group of Companies and President of Living Realty, who congratulated the Living sales team on an excellent year – and advised them to anticipate another busy sales year ahead.
"Toronto's population will keep growing, and is expected to grow at a much faster pace in 2017," said Wong.
"New immigration, overseas student populations, migration from other provinces, and our very own natural population growth all help to generate a very prosperous future for our business."
Next to take the stage was Kelvin Wong, addressing the Christmas Gala for the first time since assuming the role of Living Realty's Broker of Record in January. Wong congratulated the team on their record-breaking sales numbers, noting that each of the brokerage's more than 580 registered agents had sold roughly one more home in 2016 (after accounting for the annual price increase), than during the previous year, in which the brokerage's total sales volume was about $1.1 billion.
Following musical performances featuring the music of Tina Turner and Bruno Mars, Living Realty's branch managers took the stage to give out the prestigious President's and Top Producer awards, as well as the Path to Excellence awards, which recognizing the contributions of outstanding agents who joined the team within the past year.
As usual, however, the most anticipated parts of the night were the Lucky Draw and Raffle Draw. Prizes this year included HDTVs, iPads, smart watches, wireless Dyson vacuum cleaners, and cash prizes.
Prizes were donated by a long list of sponsors that included developers such as Plazacorp, Menkes, Tridel, Concord Adex, and LiVante Developments, as well as longtime Living Realty supporters like Lone Wolf Real Estate Technologies, Fairprint, TD Canada Trust, and Scotiabank – and many, many more.
To view the full list of sales award recipients, click here. Full event photos will be posted at our Facebook page – we encourage you to give us a "Like" while you're visiting!