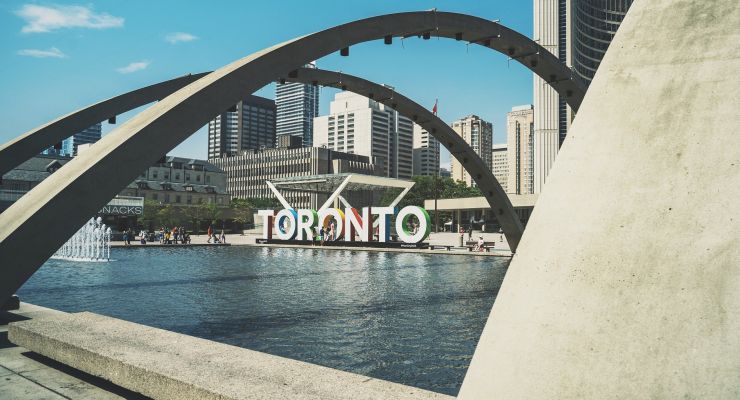 Toronto has been ranked as the seventh most livable city in the world according to the 2018 Global Liveability Index, dropping down from the position of fourth place that it has occupied since 2009.
The annual report which was released this week by The Economist Intelligence Unit ranked 140 cities across the world according to quality of life there, giving scores out of 100 for stability, healthcare, culture and environment, education, and infrastructure, then combing those results to give an overall score out of 100.
Toronto's overall score was 97.2, putting it in a tie for seventh place with Tokyo and leaving it just a fraction behind sixth-placed Vancouver (97.3), fifth-placed Sydney (97.4), fourth-placed Calgary (97.5) and third-placed Osaka (97.7).
It should be noted that Toronto's overall score has remained unchanged over recent years, with the city consistently scoring 97.2. That means the city's drop to seventh place is a reflection of the improvement in other cities. In addition, the fractional difference between seventh and third place makes the drop seem less dramatic.
Last year's most livable city, Melbourne (98.4), dropped to second place in the rankings, leaving Vienna (99.1) to be crowned as the world's most livable city for 2018. Meanwhile, Copenhagen (96.8) and Adelaide (96.6) rounded out the top ten in ninth and tenth place respectively.
Looking at the individual categories, the highest score for Toronto came in stability, healthcare and education, where it received a perfect 100/100 score. Calgary also received perfect scores in those three categories, while Vancouver had perfect scores in healthcare, education and culture & environment.
Toronto's lowest score came in the infrastructure category, where it achieved a score of 89.3 – the lowest for that category amongst all the top ten countries. The ranking for that category is split into seven sections:
Quality of road network
Quality of public transport
Quality of international links
Availability of good quality housing
Quality of energy provision
Quality of water provision
Quality of telecommunications
For anyone familiar with the transit issues in the city, it's understandable why this was the city's weakest category and it is hoped that this will be a focus for the city in the near future if it wants to regain its status in the top five most livable cities.